Posted on
Two men arraigned in the murders of two women in separate cases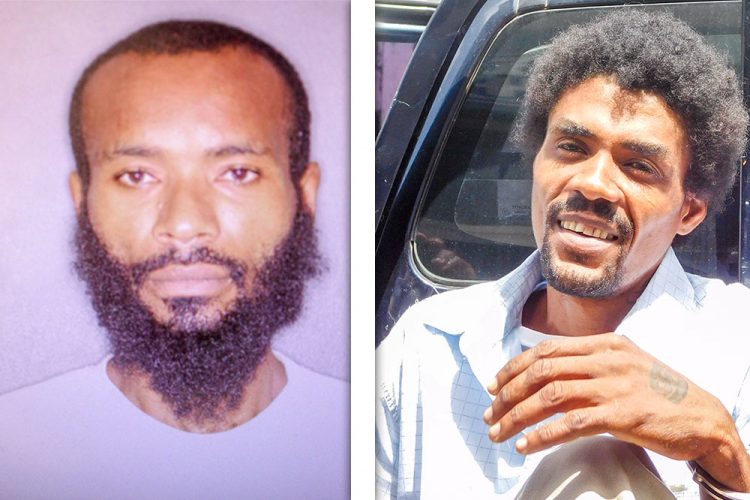 Two defendants, each accused of murdering a woman, in circumstances which are both particularly cold, were arraigned at the High Court last week Tuesday; and both pleaded not guilty.
Dennis James and Pedro Ashton were allowed to plea to their charges for the first time last week, after it was decided at the lower courts that there was sufficient evidence for them to stand trial.
Both of these incidents not only involve violence towards women, but they also affect the women's children, who were said to have been present at the time.
The first of the two cases, involving Dennis James as the accused, was said to have occurred just before Christmas, on December 20, 2016. James was charged on December 29 of that year with causing the death of 33-year-old Vidana McKenzie-Williams.
In this case's journey through the Serious Offences Court, the inquiry saw a number of the victim's children taking the stand to testify about that night. McKenzie-Williams was said to have died on the spot, and in her children's presence, after receiving a single blow to her upper body from a cutlass.
Last Tuesday, James pleaded not guilty to, at Chapman's Village, on the said date, with malice aforethought, causing the death of McKenzie-Williams by an unlawful act.
Further, he pleaded not guilty to, on the same date and in the same place, attempting to murder Avianna McKenzie, who is the sister of the deceased. Reports are that McKenzie was chopped twice after her sister had been chopped.
James did not have a lawyer, and he said that he could not afford one. When asked by Justice Brian Cottle if he had no friends or relatives who could assist him to get one, he responded that he didn't.
"Well there are several lawyers at the private bar who have agreed that they will represent persons like yourself, who are charged with murder," Cottle noted, and the defendant responded that he would like one.
Therefore, after a list was consulted, it was revealed that Euchrista St Hilaire Bruce-Lyle was the next available attorney, and that she would be assigned. Acting Director of Public Prosecutions, Sejilla McDowall will prosecute for the crown.
Further, last Tuesday, defendant Pedro Ashton was arraigned, wherein he pleaded not guilty to causing the death of Monique Clarke, a 45-year-old domestic of Biabou.
Ashton was Clarke's boyfriend at the time. Reports were that Clarke was doused in a flammable liquid before she was set aflame. In this case too, Clarke's son, 13 years old at the time, was present, and was said to have been the one who helped his mother on the night of August 13, 2017, when the incident occurred.
Clarke did not succumb to her second and third degree burns, which covered approximately 85 percent of her body, until August 22, 2017. The deceased's sister, who tended to her while she was at the Milton Cato Memorial Hospital (MCMH) is also a witness.
Michael Wyllie is the defense counsel for Ashton, and McDowall will prosecute for the crown.
As there is an abundance of matters to be heard during the current assizes, both of these matters were adjourned to the next criminal assizes of the High Court after Easter.