Posted on
Man steals tools from car, jailed for six months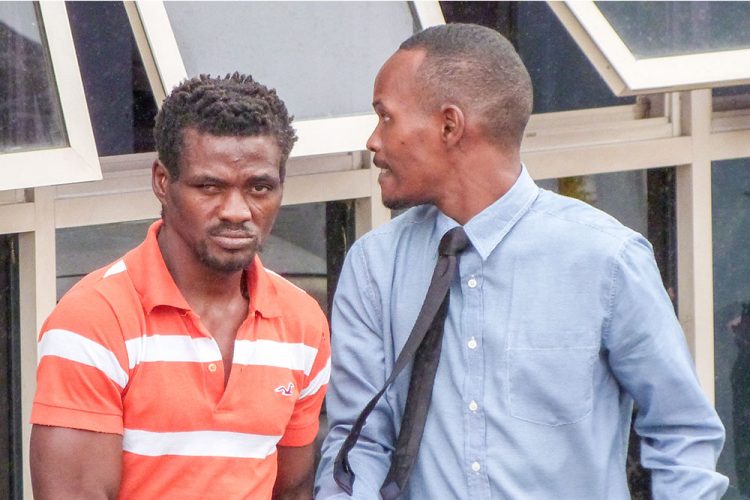 A KINGSTOWN man started his year off on the wrong foot by being imprisoned for six months on Old Year's Day.
Alison Gibson was charged before the Kingstown Magistrate's Court on December 31, 2018 with stealing a toolset and a toolbag worth $230 from a car belonging to Leslie Daize of Fair Hall on December 20.
Gibson was caught on CCTV by a camera which overlooked the outside Gibson's Building Supplies, in the area where Daize's car was parked. Daize said he left his car locked, but the person in the passenger side of the car forgot to lock the door when they left. Later that day, Daize returned to find his car ransacked and the tool bag and tool set missing.
He viewed the footage of the CCTV, saw the defendant enter the vehicle twice and take the items. The police were called in after this. The items were not recovered.
At first the court was informed that the defendant had no antecedents.
Gibson, when asked his age by Senior Magistrate Rickie Burnett, responded that he was 18. The defendant did not appear to be 18, but he only could offer that his birthdate was July 13, but no year. After the senior magistrate asked whether he had voted in the last election, the defendant responded he had, which established that he couldn't be 18. Later, the prosecution revealed that, in fact, Gibson is around 37 years old.
When asked what caused him to commit the act, Gibson responded that the door was wide open. In response to the magistrate's question as to why he didn't just close the door, Gibson noted that maybe he made a mistake.
The defendant openly admitted to selling the items, worth $230, to a man in Bottom Town for $20, after feigning memory loss for a short while.
Later, Gibson asked the magistrate to put him on a bond, and he posited that he had gone to jail "plenty times already."
This caused Burnett to comment, "I am being told that he has no convictions and he is telling me he has," to the prosecutor, who replied that she also feels that she knows the defendant.
The matter was stood down for a while for the convictions to be brought, with a reprimand from Burnett, "Y'all have to do better than this in 2019."
When his record was produced, it was noted that "stealing is not new" to the defendant, and neither is jail. Six months incarceration was handed down to Gibson, who showed a set face when he stepped down from the stand.