Posted on
Man on attempted murder charge, now charged for threat to shoot witness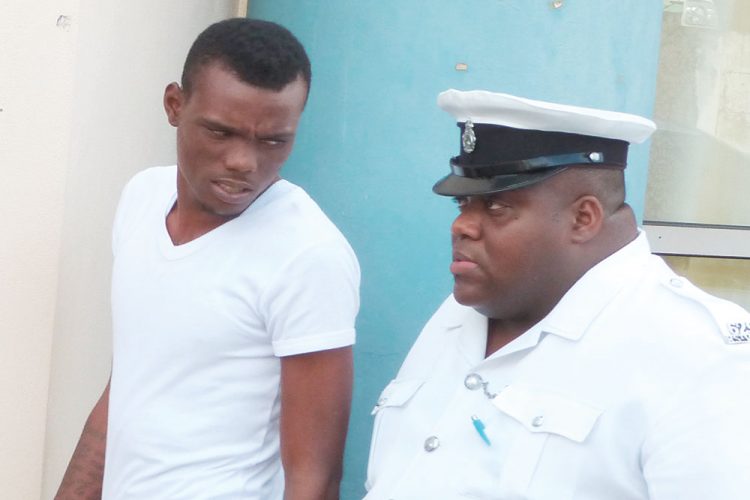 A young man from Campden Park who was charged with attempted murder months ago, is now charged with threatening to shoot a witness who is to testify in that case.
The Kingstown Magistrate's Court has chosen to solve this potentially dangerous predicament by jailing Keithon James of Campden Park until today, Friday when there will be a trial.
This past Tuesday, James pleaded not guilty to the offence of threatening language, namely saying, "I will shoot you" to Gilmore John of Campden Park. These words were apparently delivered on November 24, at Campden Park.
Prosecutor Sergeant Renwick Cato told Senior Magistrate Rickie Burnett that he was objecting to bail for James, firstly because the defendant is on bail for attempted murder, and secondly because the complainant is a witness.
He pleaded that, "the court must be mindful of the words used." He said that if bail was given to the defendant, there was the possibility that the act may be carried out.
He continued that while on paper, threatening language is a simple offence, as it stands in court, it was a serious one, and that the words were serious.
With a request for the protection of the citizens, the prosecutor sat down.
"I expected you to go on to say that 'I will be ready for trial in the next 48 hours'…because, if I am to grant your application, how long do you intend for me to have him in custody?," the magistrate asked, causing Cato to stand again quickly.
The prosecution noted that the matter was simple and "straightforward," and that it could be disposed of quickly.
Burnett denied bail, ordered disclosure before the end of the day, and shot the date for trial up to today.
Previously, on July 3, James was charged with the attempted murder of Kaymany Williams, a 30-year-old mason of Campden Park who was shot in his stomach on June 13.
James had been allowed bail in the sum of $30,000, with one surety.