Posted on
Case dropped against woman in ice cream shop melee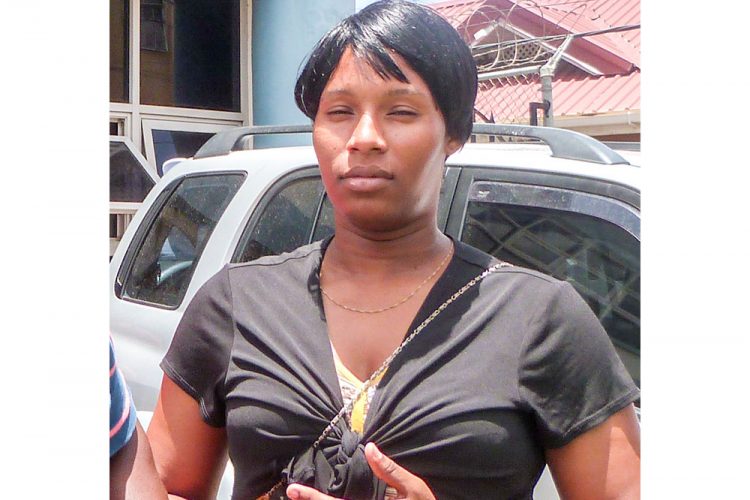 The charges which had been brought against a woman who earlier this year had been shown in a video holding onto her child while a police officer tugged at her, have been dropped.
On Monday, Ashieka Lyttle, 25 years old of New Montrose, walked out of the Kingstown Magistrate's Court without any legal burdens, after the prosecution indicated that the charges against her were being withdrawn.
Previously, Lyttle had been charged with assaulting PC 720 Delroy Williams, using indecent language, and resisting arrest.
Lyttle's charges had stemmed from an incident which involved an alleged altercation between her and PC Williams.
The altercation was partly captured on video, which was widely shared on social media, after it was filmed on August 11 at Bay street, near the Frisko ice cream trailer.
The video shows Williams apparently attempting to drag Lyttle, who held a small child in her arm, to the Central Police station.
Lyttle had told another publication at the time that she was in the process of buying ice-cream she got into a heated exchange with the police officer. She had said that he slapped her after she used expletives. After this, she claimed she was slapped a further three times during her dealings with the police officer.
Commissioner of Police Colin John had said that investigations into the incident were ongoing as both sides had given different accounts, but noted that the behaviour in the video was not what a police officer should exhibit.