Posted on
Man makes himself at home after breaking in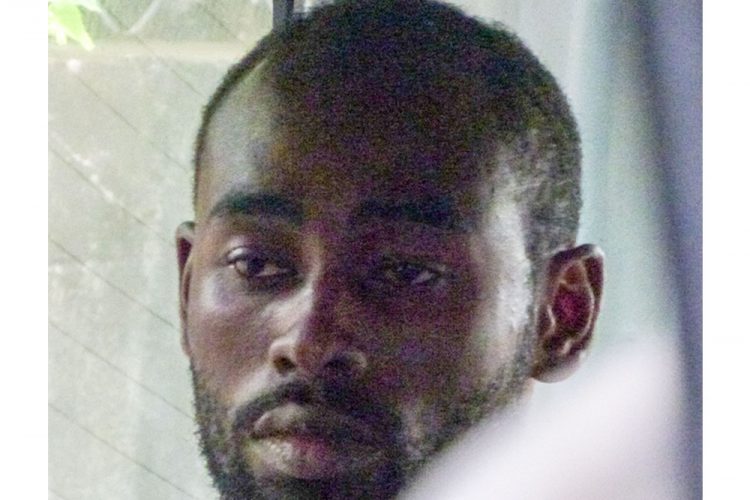 After making himself at home underneath the bed of a 16-year-old, after breaking into her home under the cover of night, prison will be a Redemption Sharpes resident's new accommodation.
The situation which greeted the ears of the Serious Offences Court on Monday caused Chief Magistrate Rechanne Browne-Matthias to describe it as crazy.
The court had heard that Redemption Sharpes resident Dean Nash, was spotted by one Rodney Walters, after Walters got up to use his washroom at approximately 11:20 p.m. on Sunday.
Walters lives in a house in Sharpes, with his wife, and their two daughters, who are 16 and nine years old. After awakening to use the washroom, Walters noticed a cellphone light coming from his daughter's room. He "got curious" and diverted to check his daughter's bedroom.
Nash was known to Walters, as previously, the defendant had entered his home twice before, and had been warned not to come back.
However, Nash had not heeded this warning, and Walters went to tell his wife that he had observed the defendant in their daughter's bedroom, under her bed. When the wife spotted Nash, she proceeded to call Nash's girlfriend and tell her this.
The defendant's girlfriend came over to meet her boyfriend, who was still underneath the bed of the 16-year-old. The two did not stay, and the police who were called in, did not meet Nash at the house.
The corporal who responded to the call knew the defendant, and knew where to locate him as well. He apparently had told the police, "Officer I go in the house fuh true." He also showed them the window where he had entered, and volunteered a statement admitting the offence.
On Monday, Nash was charged with, on November 18, in Redemption Sharpes, entering the dwelling house of Rodney Walters as a trespasser, with intention to commit an offence.
He pled guilty, but when asked, he responded that no, he had nothing to say.
The chief magistrate spoke of the consequences Nash's crime would have, as she sentenced him. "One: significant emotional distress to this family, with two young girls, 16 and nine years of age, as well as their parents, and the distress is even greater by the fact that you were spoken to on two previous occasions," she emphasized.
She spoke about the breach of privacy and the risk of injury to person and property. "You were under the bed of a 16-year-old girl and the parents have spoken to you about that already. That is serious. What were you doing there?," she asked rhetorically.
"This also required a degree of planning, when the virtual complainant would have been sure his house was secured for the night…here comes Mr Nash breaching that security, and entering his premises," she continued.
Browne-Matthias stated that his repeated infractions showed that he was motivated by some intention to do harm. She noted that the father had been vigilant, "Something must have awoken him in his sleep to say get up, not only the use of the bathroom, to say get up, and would have spotted a light, checked his children's room, and there you are like you live there."
Reiterating that the defendant was still there when his girlfriend had come over, the magistrate described the situation as crazy.
For mitigating, indicating that it had been difficult to find any, Browne-Matthias told the defendant that they were that he had no previous convictions, and that he had pleaded guilty.
In the end, Nash was sentenced to one year in prison.