Posted on
Spring Village resident jailed for shooting at a man in his yard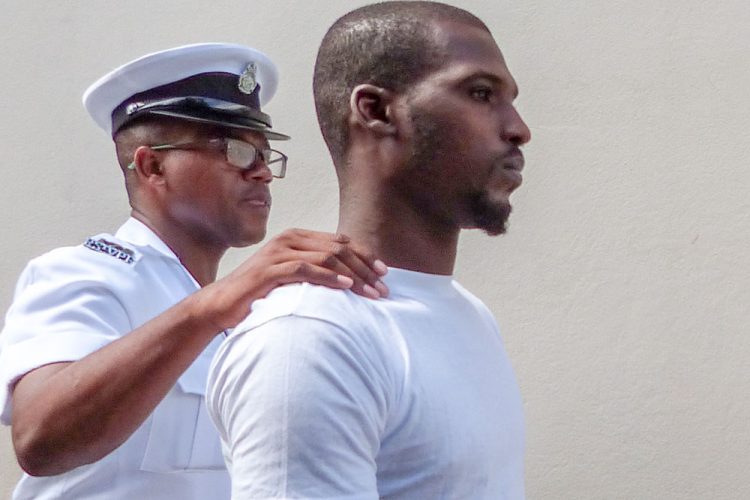 For forcing a Spring Village resident to run for cover from the bullet discharged from an illegal revolver, a 27-year-old will spend the next three and half years in jail.
Deron Franklyn changed his plea to guilty at the start of his trial recently, and as such he was sentenced before the Serious Offences Court on Monday for possession of a .38 firearm, three rounds of .38 bullets, two rounds of .32 bullets, and discharging a firearm.
The complainant, one Alaska Humphrey, 35 years of Spring Village, had apparently encountered Franklyn while 'relaxing' at his home on March 31 this year. Humphrey had realized that there was a sound coming from his brother's bedroom, but he knew that his brother was not at home. As such he ended up peeping into the said bedroom from the door.
It was while doing this, that he said he saw Franklyn, who he recognized as he knows him well, although the two are not on speaking terms. The defendant was apparently halfway through the window when he was sighted. Humphrey then addressed him by name, and asked him, "Wey you ah do in the place?"
After he was spoken to, Franklyn jumped into the yard. The complainant went out into his yard, and he saw the defendant and his girlfriend, who were apparently watching him from a nearby bank. Franklyn then lifted a brown handled, spin barrel gun, and pulled the trigger. As the gun was directed towards Humphrey, he dived back into his house for protection.
The police executed a search warrant later that day, and a gun matching that description was taken from the defendant's kitchen, by the stove top, close to where the defendant himself was nabbed. It was said that he was found with two spent shells in his pocket, and that the gun was loaded with five live bullets.
Franklyn had been represented by defense attorney Israel Bruce.
On Monday, Chief Magistrate Rechanne Browne-Matthias noted the aggravating factors. She mentioned the location of the offence being in the victim's premises, and the prevalence of gun related offences in St Vincent and the Grenadines, among others.
On the other hand, she noted that he had shown remorse, and that he was a young man. Further, Franklyn was allowed the one third discount usually applied for guilty pleas.
The time on remand, since April of this year, was also taken into consideration.
Therefore, Franklyn was sentenced to three and a half years imprisonment for possession of the illegal firearm, six months for the possession of the three rounds of .38 ammuntion, two months for the other two rounds, and six months for discharging the firearm. These are to run concurrently.