Posted on
Platinum charged with murder of 23 year old man in Union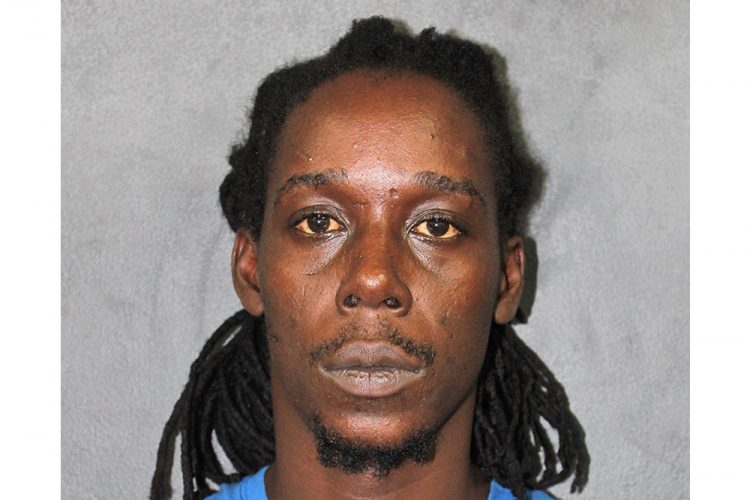 The investigations into the murder of a 23-year-old who was shot to death on Union Island this October, will stretch to Grenada, where the murder accused was nabbed.
Dreadlocked, Joel 'Platinum' Barker appeared before the Serious Offences Court on Monday, after being brought back from Grenada.
Barker, a 31-year-old of Penniston, was charged for, with malice aforethought, causing the death of Kareem Bowens, 23 of Richland Park, by an unlawful act.
The unlawful act which caused Bowens' death was reported as having been a single gunshot wound to the chest at around 8:30 p.m. in Clifton, Union Island.
Bowens had succumbed to this injury at the island's hospital.
Barker and Bowens had both worked as labourers on the Grenadine Island, and had lived there at the time.
Prosecutor Adolphus Delplesche stated that the investigator had recorded six statements, and indicated that they (the Prosecution) were expecting statements from another jurisdiction, namely Grenada. He noted that that was where the accused had been apprehended.
Therefore, Delplesche requested a three-month adjournment at the outset.
Chief Magistrate Rechanne Browne-Matthias adjourned the matter to February 13, 2019.
'Platinum' was carrying a large plastic bag filled with items, which he used to hide his face as he exited the court.