Posted on
Man accused of shooting girlfriend in both legs denied bail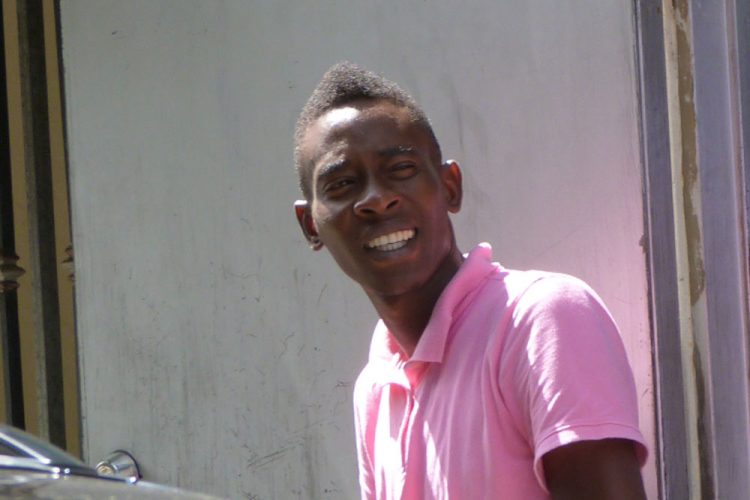 An Ottley Hall man who allegedly blew bullet holes in his relationship, received an extended stay in prison up until today Lara Carter, 34 years of Ottley Hall, was charged last Monday with the October 10 attempted murder of Bennisha Baptiste. Baptiste, who was shot in both of her legs on said date, is also of Ottley Hall.
Carter and Baptiste have previously been charged together before the Serious Offences Court, they have had a child together, and have been known to be in a relationship.
Carter was denied bail last week, after being hunted down by the police, who finally picked him up in South Rivers.
Prosecution had noted that the complainant had expressed her fear of Carter, and the court gave them a week to present such in the form of an affidavit.
This week defense attorney Grant Connell indicated that he was representing Carter.
Senior Prosecutor Adolphus Delplesche had presented a written statement from Baptiste, highlighting the areas of her fear.
Connell immediately reacted to this move, saying, "that cannot come before the bar table." He continued, "That's why I have to stop my friend…the DPP has to get that in the form of an affidavit from he who claims to be in fear."
Delplesche countered that the statement was taken, and he was not seeking to tender it into evidence at the moment, but, "All I am drawing to my friend's attention is the body of this statement."
The defense attorney was still expressing his displeasure with the point. He explained, "That could be a dead man…that could be the findings of somebody who no longer exists."
The prosecution told Chief Magistrate Rechanne Browne-Matthias that they were in the process of getting an affidavit prepared. He noted that the deposition was at least a document. Delplesche said, "THIS can go before the court, but we are not doing it this morning your honour."
"We are asking the court for a little more time, to get the affidavit prepared. Our staff is very busy in the High Court. The DPP (Director of Public Prosecutions) is involved in the assizes, Mr Nelson (Crown Counsel) is involved, Miss McKenzie(Crown Counsel) is involved, the DPP travelled last week," Delplesche ended.
Connell countered that the affidavit was important, referring to the statement, he stated, "that is subject to cross examination, that is subject to change…what caused her to say that? Was it a tool of convenience?"
He asked if the prosecution was asking the court to keep a man in jail until he was ready.
The chief magistrate set bail review for Friday, November 16.