Posted on
Rapid Fire mitigation saves 'Parch Nuts' and friend from jail time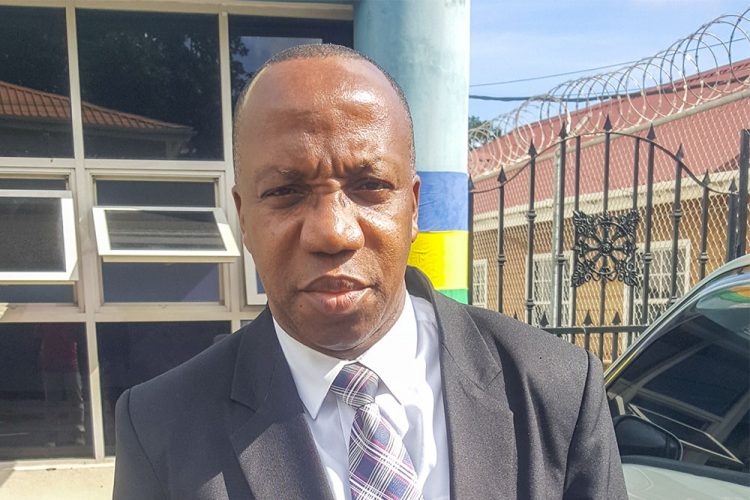 'Parch Nuts' and another Campden Park resident, on a charge of handling stolen goods, escaped jail time last week after their rapid-fire mitigation to the court.
Jamie Johnson and Jemark 'Parch Nuts' Jackson were charged before the Kingstown Magistrate's Court on November 5 with handling three vehicle batteries which were reasonably suspected as having been stolen.
The two had maintained that they were guilty of the offence.
The investigations of the police into a report of missing batteries, had apparently led them to these two young men, who apparently informed the police that they had found the batteries in some bushes. The two were then said to have given the name of a business in Campden Park that they said they sold the batteries to.
'Parch Nuts' gave a high-energy mitigation, and he kept mentioning that on that night, they were actually doing a good deed. He said that they had gone out with their cutlasses to help the police find a man who had raped a woman in the village. He said that nobody else did because they were scared, because the perpetrator was believed to have a firearm. "We is the only body try and assist," Jackson said.
Senior Magistrate Rickie Burnett told him that it may have started as a good deed, but ended as something else.
Johnson next jumped in, informing that when he was one year and three months old, his father killed his mother.
He was asked how he knew that his father killed his mother, and Johnson answered that his grandmother had told him.
In his story, Johnson said that he had ended up moving to Campden Park "for a better life." He said that he had moved from his previous location "because real tief man and rascal man" were there.
The magistrate advised Johnson that if he wanted to live a good life, he should find good friends to assist.
Johnson said that Jackson was the one who found the batteries and had asked him to help him with them.
Johnson was asked if, being a sensible man, he had suspected Jackson had gotten them from a good source.
The senior magistrate commented that "we can attempt to save Jamie, but Jemark, I don't know… only God can save you."
Jackson thought differently, and reiterated his aid on the night in question.
The court reviewed his record, which started in 2008, and listed the numerous thefts and burglaries that were there.
Not deterred, Jackson again noted his assistance on the night, and said that even people in the community couldn't believe that he was helping police to find the person.
One of the corporals in the district was asked if he had been in trouble with the police recently, as he seemed to be saying he was not.
The officer informed that they had been investigating something a while ago, and Jackson had been a person of interest.
The magistrate told Jackson, "You always finding things, you have to stop finding things."
'Parch Nuts' then assured the magistrate, as his co-accused had done earlier, that "is hunt we ah hunt every day sir."
"I promise you… if ever I come back before you, deal with me very hard," Jackson pleaded, saying that he hunted Manicou and Iguana every day.
Johnson joined in, saying, "I promise if I come back, my promise… I not coming back."
After hearing the defendants, the magistrate said, "I've listened eh? That's all I'm going to say at this stage."
Burnett said that he was putting Johnson on a bond for a year, in the sum of $1,500, wherein if he breached the bond, he would pay the sum forthwith or spend three months in prison.
Jackson asked if he could be put on a bond as well, and the magistrate responded that that could "never happen." Instead he handed down a suspended sentence of three months in prison, suspended for one year.
"I'm going to see whether or not all those words you gave the court a while ago… whether they make sense," Burnett told him.
When 'Parch Nuts' had received the sentence he walked straight out of the court with his head down and eyes straight.
His co-accused was told to sit down at the prisoner's bay, and only seemed relieved when a court officer explained to him that he would be able to go after signing the bond.