Posted on
Ottley Hall man charged with attempted murder of girlfriend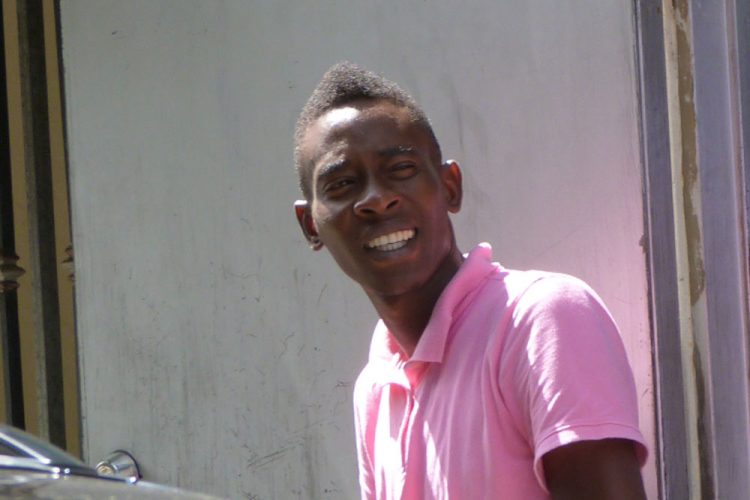 An Ottley Hall resident was charged on Monday for attempting to murder a woman with whom he once had romantic relations.
Lara Carter, 34 years, of Ottley Hall has been before the Serious Offences Court over the years, and he has even been charged, in the past, together with one Bennisha Baptiste also of Ottley Hall. Baptiste and Carter have been reported as boyfriend and girlfriend in the past.
However, when Carter appeared before the court on Monday, he was charged that he did on October 10, at Ottley Hall, with the intent of committing the offence of murder against Bennisha Baptiste, do an act that was more than merely preparatory.
Senior Prosecutor Adolphus Delplesche objected to bail for Carter, informing that the accused was being sought since Baptiste made the report. He continued that, acting on information, 'a practical unit' had to be dispatched, and that they found the accused in South Rivers.
Carter then tried to interrupt, saying that the prosecutor knows that he (Carter) wouldn't disrespect the court.
The prosecutor raised his voice, telling the accused that he (the prosecutor) has a job to do.
Delplesche continued that there had been a wanted bulletin for Carter. Incidentally, this is not the first wanted bulletin that has been issued for Carter within the year.
The prosecutor also noted that Baptiste had mentioned in her initial statement that she was afraid for her life.
Carter interjected that Baptiste had said this before.
Delplesche responded that whatever was between Carter and Baptiste was their business, and reiterated that he and the police were just doing their job.
The accused asked Chief Magistrate Rechanne Browne-Matthias if she remembered an incident when Baptiste had come before the court and gave evidence, but returned the next day and said that persons put her up to it.
The chief magistrate replied that she truthfully did not remember. She said that when she finishes matters she does not keep them in her mind.
On the issue of bail, Browne-Matthias said that she has to take on board what the prosecution had said, and noted that previously she had given Carter bail and he had turned up to court "without fail."
However, the magistrate stated that she was not granting bail for two reasons. The first reason was because she wanted the investigator to "get his house in order," and, secondly, so that the fear expressed could be properly documented in affidavit evidence.
She ended that she was giving the prosecution a week to get this done.
Carter told the magistrate, "How could she fear me?"
The matter will return to court next Tuesday, November 13.