Posted on
Fraudster with 94 charges ate lobster and slept at home of victim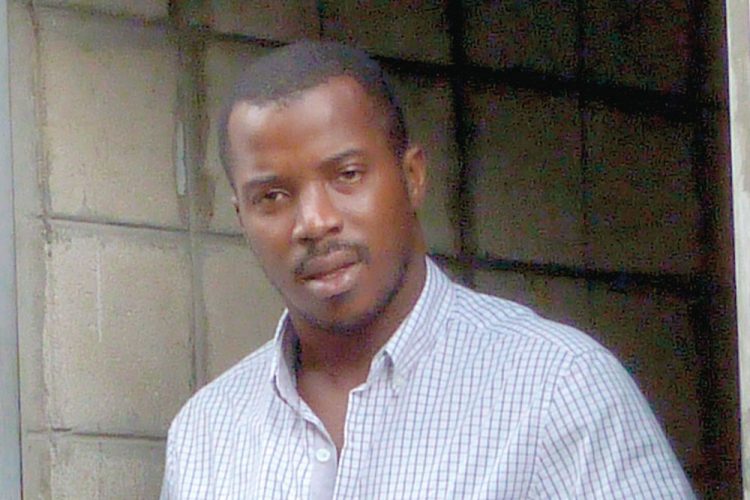 Not only is Tedroy McRee of Hopewell a fraudster with a massive list of 94 charges, but apparently, he is also not against dining at the table and resting at the home of his victim.
As the court was wrapping up two more convictions against McRee, who had been collecting money from persons by posing as a recruiting agent from the Royal Caribbean Cruiseline, an order for compensation was issued.
It was decided that for the Park Hill youngster who the 33-year-old fraudster had relieved of the sum of $4,110, and for the 44-year-old housekeeper of Bequia who had been deprived of $1,520, that these sums would be paid in their entirety forthwith. In default of this payment, McRee would have been required to spend time in jail.
Senior Prosecutor Adolphus Delplesche had commented that he wanted all the money for the Bequia resident, saying that since she was from Bequia, "she need to get every living cent of her money."
He muttered that McRee had gone by people and ate their food, and had been given lobster.
"Really?!" Chief Magistrate Rechanne Browne-Matthias responded, "Tedroy, no," she stated.
It was noted that McRee had not paid for the lobster.
The facts had earlier revealed that the housekeeper had heard through the Facebook grapevine that McRee was recruiting for the cruiseline. She had expressed her interest to the accused, who gave her the alias "Kevin John," a name which he had used many times to his victims. McRee then asked the Bequia resident to pay half of the price of a ticket, $600, and a registration fee of $175, which she paid. The Bequia resident was also sent to get a medical at a clinic, and an X-Ray, which she did, and paid for.
Sometime in the month of June 2016, the accused apparently asked the complainant to stay at her home in Bequia to do some recruiting. He stayed at her home for one night, with a woman. They interviewed several persons at this home, who also paid McRee money.
When McRee was eventually tracked down, he was said to have told the police, "Officer Duncan (Corporal 740 Biorn Duncan) I know I made a mistake, I am sorry. I didn't send anyone to sail, I used the people money to pay my rent and buy food stuff for myself, I would pay them back their money."
The court has been slowly but surely moving through the long list, as the persons only desire that their money be returned from McRee.
The Prosecutor commented to the court that the accused had said that he made a mistake, but, "94 mistakes he make!!…robbing people of their money." He continued, "you never make 94 mistakes, you make ONE mistake."
Delplesche continued, "All the people want is their money, and he is very fortunate to have that because if the people did not request their money back, I don't know why he would have been…seeing the sunrise."
McRee again began telling the magistrate that he made a mistake, and asked for mercy.
Browne-Matthias told him not to say that he made a mistake, "because as the prosecutor say is 94."
She continued, "Let's go with I know what I did was wrong…Nah continue with this mistake thing."
"That's like presumptuous sin," she stated.
The accused then spoke at length to the magistrate, inaudibly, presumably noting that he was doing what he could to correct his actions.
He was told, "Okay I hear you, and you acknowledge responsibility for your actions, and that's good. At the same time, there are number of cases that are jamming up my system, and I want disposed.
If you are making this pittance of money as a salary, you cannot have one source of income. You need to do something else, because I will dispose of these matters very shortly."
She noted that he had been living lavishly at one point in time, as when the police had picked him up he had over $3,000 in his pocket.
The Prosecutor then spoke about McRee's other victim in that instance, the 29-year-old resident of Park Hill who had paid money for registration and a Canadian visa. The Park Hill resident was also asked, and did pay, $3,000 for a ticket to Canada, and paid to get his medical done.
Delplesche told the magistrate, "he was a block maker and he used to make blocks to get the money to pay… to get money to pay he."
"The man wicked," he continued, "…A youngster, just to make the money, to make himself better."
"It's terrible," the chief magistrate stated, "Hoping to make a break to make himself better, and his family."
McRee's next court date was set for November 15.