Posted on
Cutlass attack in Bequia lands man before the Court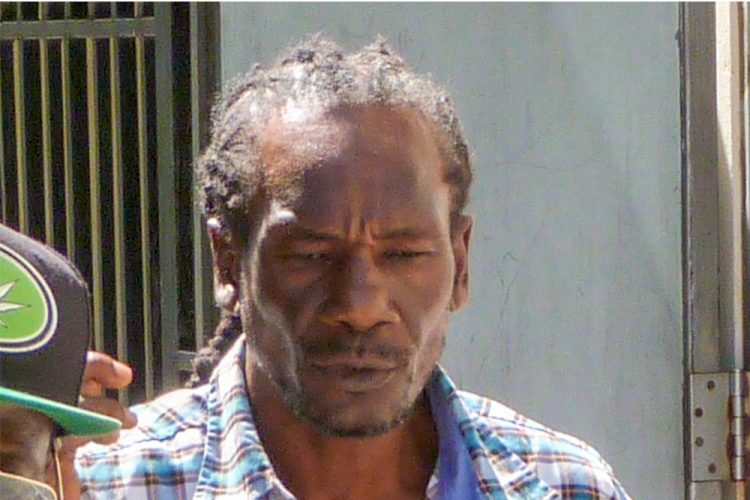 One 'Major' is now in trouble with the law after allegedly wielding a cutlass against another Bequia resident under Port Elizabeth's famous Almond Tree.
Junior 'Major' John, a 51-year-old gardener of Bequia, but originally of Enhams, was charged with the offence of unlawful and malicious wounding when he appeared before the Serious Offences Court last week Tuesday.
He was charged that he did wound a labourer of Lower Bay, namely Adrian Thomas, 37 years, "by chopping him about his body with a cutlass," on the morning of October 24, at around 5 a.m.
The accused was not required to plea.
After Chief Magistrate Rechanne Browne-Matthias asked for an indication as to the complainant's injuries, Senior Prosecutor Adolphus Delplesche said that Thomas was nursing many lacerations.
While Thomas has apparently received a superficial laceration to his skull, he has also received deep lacerations to at least three of his fingers, including his thumb. The wounded man had also suffered nerve and tendon damage.
Delplesche relayed that Thomas had already undergone surgery at that point, and that following that, he may have to go through therapy. Thomas was said to be no longer hospitalized.
Corporal 154 Campbell had indicated that there were eight witnesses in total, and up to the point that the accused was charged, five statements had already been collected.
The prosecutor commented, "not many men do that," to the Corporal, who was in the court.
The Corporal was told that he had done "good work."
The Chief Magistrate set bail in the sum of $5000, with one surety and reporting conditions once weekly, every Monday, were also ordered. John was further ordered that he should have no contact with Thomas.
John's fiancée was accepted as his surety, and he walked out of court soon afterwards.