Posted on
Rose Bank man to spend next four years sobering up in jail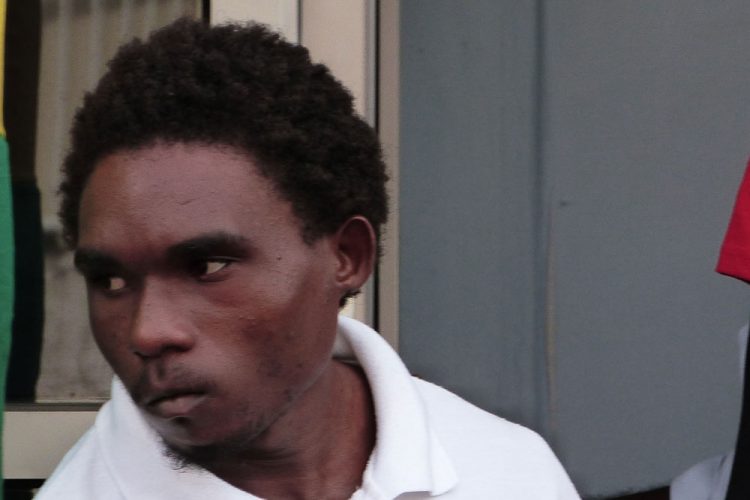 Regrets after a night of drinking may now be strong for a 20-year-old, who will now spend the next four years in jail sobering up.
As it relates to two crackers, two pieces of chewing gum, one can of corned beef, and one pack of Shirley biscuits, total value, $18, the property of Silma Jack, Denvil Francois pleaded his guilt to stealing between October 20 and 21.
Francois was nabbed by Jack's watchful family members, who live near her small shop in Rose Bank. This shop is said to sell only dried food.
The defendant was met in the shop between Saturday night and Sunday morning, and although there were no items in the defendant's possession, Jack realized that certain items were missing from the shop.
Francois admitted to the police that he had eaten the items.
The 20-year-old had no criminal record before the court.
Senior Magistrate Rickie Burnett asked the defendant what his job was, and he responded that he worked as a labourer, farming.
When asked how often he works, Francois, who gave direct and immediate answers, responded that he did so "regular".
"What do you mean by regular? Regular could mean one day, five days," Burnett asked him.
Francois responded that he worked every day.
"Well that's more than regular, that's every day," the senior magistrate responded.
In the end, Francois admitted that he gets paid every day, $50 a day, and has been working for five days a week, continuously, for many months at least.
"$250 per week? That's a lot of money you know…You understand that?" the defendant was asked.
"Yes please," was the response.
However, Francois indicated that the house that he is living in is an abandoned one, and that he lives there with four 'souljas'.
On the matter of his theft, the senior magistrate asked Francois if he knew Jack well, and he said that he did.
"And you know her very well, she has a small shop in Rose Bank?" Burnett asked.
"Yes please," was the reply.
"And she's working hard?" the magistrate continued.
Right away, Francois maintained, "Yes please."
"So you are working hard as well?" Burnett stated.
"Yes please," the defendant agreed.
"Both of you are working hard, so tell me now, what cause you to go into the woman shop and break it?" the defendant was asked.
Francois offered only one word in explanation, "Alcohol," which spelled his fate.
"Alcohol? Yes alright…That's all you want to tell me? …Well hear what, I don't know if you can get alcohol in jail, you understand, well that's where you are going," the senior magistrate told him.
To the nodding defendant, he said, "Yall have to stop, if not I will stop you, and I'm stopping you today, for the next four years."