Posted on
Conduct yourself properly when you drink your rum – Magistrate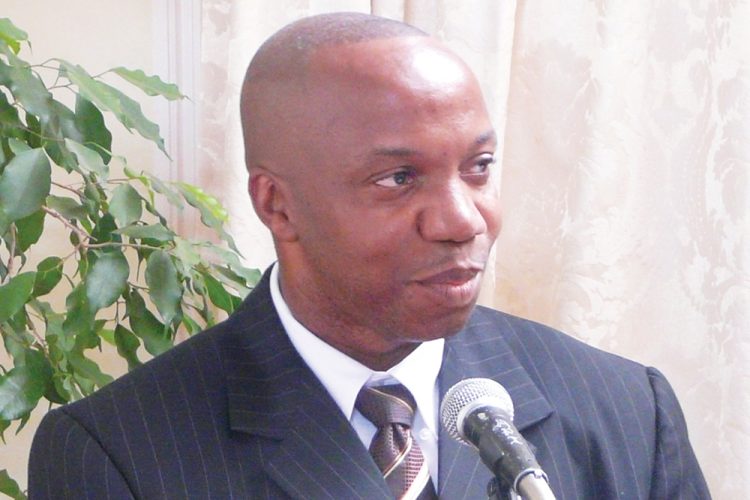 Drunk and disorderly, he left a trail of disruption behind him on October 13, smashing doors with his bare fist and throwing bottles, but this was a direct path to court.
Having absorbed alcohol at a party, Kayjae Cruickshank, 23 years old of Redemption Sharpes, said that this was what caused him to behave in a violent manner.
Cruickshank decided to admit his guilt to assault occasioning actual bodily harm, and damaging the glass exit door of the Corea's Mini Mart, in court on Monday.
It was apparently on his second visit to the mini mart that Cruickshank became annoyed, and walked towards the exit door, repeatedly smashing it until it broke. This incident had occurred at 5:35 p.m. in the evening, and had been followed by a visit earlier that afternoon, at 3:25 p.m., where the defendant was said to have been cursing the cashier, appearing to be intoxicated, as he tried to buy a quart of rum. The second time around, Cruickshank had been trying to buy some chicken, but he started to curse, and behave violently again. It was when he was told to leave, that he then smashed the door.
Later that evening, at 6:15 p.m., Cruickshank was cursing a female passenger in a van, when the driver of the van asked him to leave his passenger alone. The defendant is then said to have walked to the front to tell the driver, "man, ya muddac**t, you picking up for women." He was told by the driver that he was only being told to leave his passenger alone.
Cruickshank is then said to have returned with four Hairoun bottles. The driver was hit with one of the projectile bottles, his watch was broken, and he received an injury to his hand.
The defendant, who seemed calm in court, and answered very quietly when he was asked questions by Senior Magistrate Rickie Burnett, indicated that he did not finish secondary school.
"Well you're not alone…most of the defendants who are convicted in this court, most of them are defendants who had an opportunity to go to a secondary school, and they are dropping out between form one and form four. After doing that, then they end up in court," Burnett commented.
After learning that Cruickshank was intoxicated, the second person that morning to appear before him with this explanation as to their actions, the magistrate stated, "I can't tell persons how to live their lives, but alcohol is really a problem."
"You can drink your rum, that's your choice, but when you drink your rum conduct yourself properly, that's all I'm asking," he continued.
Just before sentencing, Burnett commented, "Maybe you are a good young man, I'm not doubting that, but if you are going to drink, you have to know what you are doing, because if you get drunk, you are likely to behave in the way that you behaved on this day. If you're drinking, control yourself."
The Magistrate had stated before, "One man was intoxicated a while ago and he broke into somebody's shop…somebody who was quite familiar with him…and I put him away for four years so that he would not get any rum. I will not put you away, but I'm going to penalize you."
Therefore, Cruickshank was ordered to compensate Corea's Mini Mart and the van driver by November 30, for the sums $540, and $400 respectively, or spend three months in prison each.
Further, he is bonded in one year in the sum of $1500.