Posted on
Teen given six months suspended sentence for stealing cell phone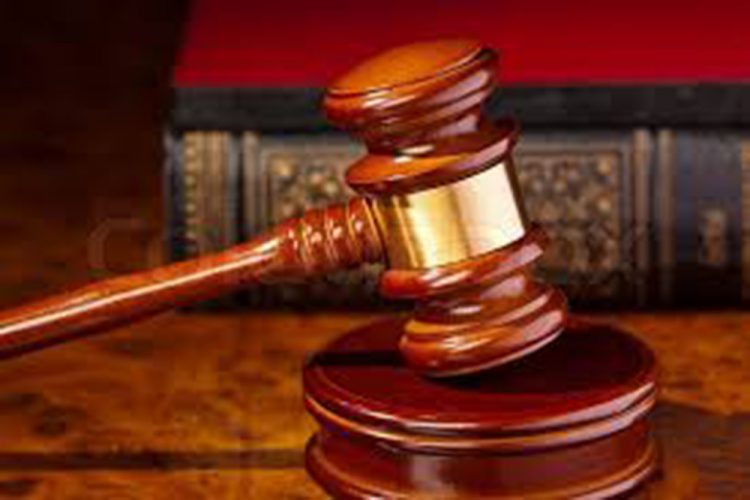 IN RETURN FOR the kindness of a fellow Barrouallie resident who gave him a ride in his car, a 17-yearold decided to steal from him; a cold crime that has earned him a criminal record.
Teddie Isaacs of Barrouallie was brought before the Kingstown Magistrate's Court last Friday, after he tried to cover up his crime, but instead brought it to light.
According to the police, the teen's victim, one Samuel O'Garro of Barrouallie, was deprived of his Samsung phone and accessories, together worth $1,002, on October 7. On his way home from work, O'Garro obliged Isaacs and his friend, giving them a ride to the Kearton's playing field. The unsuspecting driver, 44 years old, had placed his phone in the backseat of his vehicle, but when he got home, there was no cellphone to be found.
The disappearance was immediately reported to the police, who began their investigation. Isaacs initially feigned ignorance into the matter.
Last Wednesday, when the police caught up with the teen, and searched him, they found the said cellphone on his person. However, the defendant had already begun the process of making the phone his, and all O'Garro's personal information had been erased. Instead the owner's information had been replaced with pictures of the defendant.
He pleaded guilty and was asked by Senior Magistrate Rickie Burnett if he had a cellphone of his own.
Prosecutor Corlene Samuel answered this, relaying, "I was just informed that the defendant had a phone of his own, but he sold it the day before the police met him and searched him, that is the reason why the police met him and searched him."
She said, "he knew that he had Mr Samuel's phone, so he got rid of the one that he had."
"When a young 17-yearold is behaving like this, already he has the mind of a seasoned guy. Look at what he has done," the magistrate commented.
Isaacs answered Burnett's questions on his background, but became quiet when the magistrate spoke to him about his crime.
It was established that the defendant is a secondary school dropout, who after getting into a fight at the school he attended in Bequia, was removed by his parents, to live on the mainland. It was also established that he is unemployed, and not in a position to compensate O'Garro the full sum.
"You were given a ride by Mr O'Garro, along with one or two others…you didn't pay a cent. You went into the man's vehicle… tief the man's phone, that's what you did," the magistrate told Isaacs.
After noting that he removed the SIM card as well, and made it as his own, he asked the defendant, "How in God's name that can be right?"
There was no reply.
In contemplating sentencing, the magistrate stated that the aggravating features outweighed the mitigating ones, "by far, far."
The prosecution herself had opined that Isaac's only saving graces were that it was his first conviction, and that he had pled guilty.
"This thing is real…it's depressing. You are driving your vehicle, choose to give somebody a ride, and look at what has happened," the magistrate stated. "If he continues along this path, he's likely to be back in court again," Burnett stated.
Just before handing down a prison sentence of six months, to be suspended for a year, the magistrate commented, "When they come to court, they want the magistrate to do what was not done five, 10, 15 years ago…Yes, they want me to do what should have been done by the parents."
Compensation for the phone case, and the SIM card was also ordered.
Isaacs, clad in his football clothes, walked out of the court hiding his face with a cloth, and uttering a curse word.