Posted on
Show recording, let them see what they did – Senior Magistrate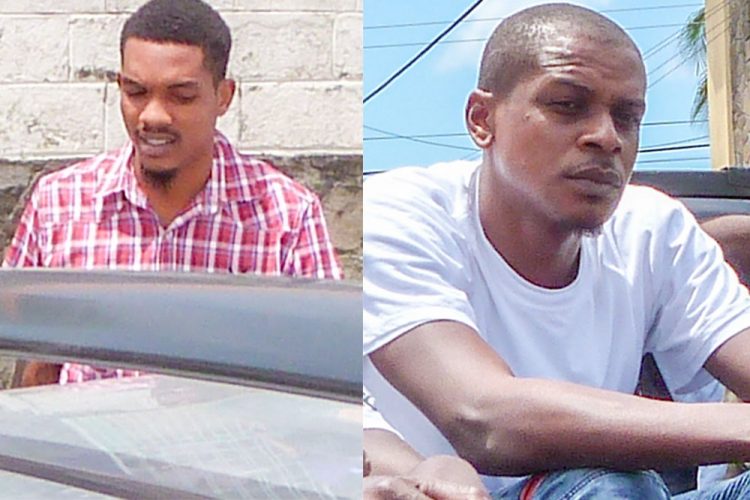 ONCE THERE IS video footage of a burglary, even if the accused persons plead their guilt, the court may start showing the recordings to them.
"Show it and let them see what they did," Senior Magistrate Rickie Burnett suggested to Prosecutor Corlene Samuel after two defendants pleaded guilty to breaking into the LA Boutique.
Kelon Baptiste, 32 years, and Tevin Robinson, 24 years, changed their plea for the July 6/7 burglary of the shop when they appeared last Tuesday. Sentencing and facts were adjourned for the next day.
The two were previously charged that the did enter the store as a trespasser, and stole EC$3,186.50.
The manager of LA Boutique, which is located in the Browne's building in Kingstown, discovered the break in after she returned to the store on the morning of July 7. The store was secured the night before, and is watched over by CCTV(closed-circuit Television).
It was on the footage recorded of the night, that the police apparently saw the defendants entering and leaving.
Of the items removed from the boutique, a search recovered only one pair of Nike air sneakers, positively identified by the owner of the boutique.
The senior magistrate had noted this as a major aggravating feature.
Neither Robinson or Baptiste had much to say, Robinson only asking that the time he gets for the burglary be combined with the time he is already spending in prison for a marijuana related conviction.
"I get the police report every day and I see the terror that y'all normally bring on the population. It's a terrible thing to secure your home, and your business place and to go back and somebody burglarize it. It's not easy," Burnett told them.
The magistrate said that he did not know for a fact but he suspected the change of heart was caused by the possibility of the prosecution having footage of them.
"Prosecutor, sometimes even when they enter a guilty plea, show the footage and let them see," he told Samuel.
Samuel confirmed to the magistrate that the defendants were aware that there is footage.
The two defendants were given a sentence of four years in prison each, Robinson's sentence is to run concurrently with his other sentence related to marijuana.