Posted on
Woman guilty of wounding college student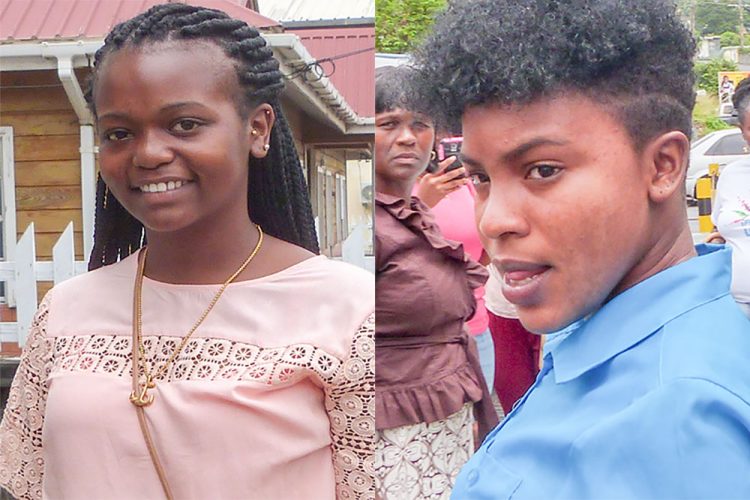 Seven months after the lip of a college student was slit, the knife wielder has been convicted and jailed before sentencing.
The Kingstown Magistrate's Court found Chante James, an Old Montrose resident, guilty of, on March 28, wounding Sakiana John.
Previously, during the trial, the court heard evidence from John, her friend, and a Justice of the Peace, who had witnessed some of the altercation, and the aftermath.
John and her friend said that James had approached John while they were walking through Paul's Lot, and unwrapped a knife that she took out of her bag. It was said that James began charging at John with the knife, swinging it repeatedly, and John tried to defend herself, eventually managing to get the knife away from the defendant.
Tensions between the two girls started before the March 28 incident with virtual blows online, with the object of contention being a man, who was John's boyfriend, but had had 'something' with James in the past.
Senior Magistrate Rickie Burnett noted that James said she had acted in self defence, but "I could not see why a knife had to be introduced."
"Even if there was a problem I could not see why it was necessary to use that knife," the magistrate continued.
He spoke of the evidence given by the Justice of the Peace, who James had apparently told that John had threatened her, and so she had come prepared for her. The magistrate reiterated that he did not see the need for a knife, "I couldn't see it at all."
He stated that "the force used was extremely excessive in my view."
Burnett also noted that from the evidence of the Justice of the Peace, that "even after wounding the complainant," the defendant was only concerned about the blood of the victim getting on her. "That was her concern," Burnett stated.
He decided to convict James, on the evidence.
Speaking to Carlos James, the defence attorney for Chante James, Burnett told him that he could choose to mitigate for the defendant then or next week, but that either way he was minded to remand her for a week before sentencing.
John, and the people with her waited until court was finished so that they could take pictures of James as she got into the prison transport. James walked outside with her face set in a determined, devil-may-care expression.