Posted on
Officer praised in court for his vigilance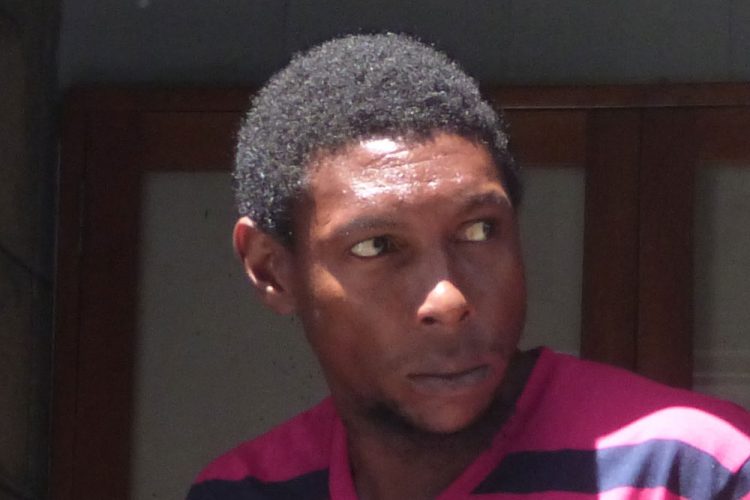 Yesterday, the court tipped its hat in recognition to the officer who discovered cocaine buried in a Bequia man's cap.
Kevon Stowe, 31 years, came under the scope of Corporal Nigel John, while the officer was on mobile patrol in Port Elizabeth last Saturday.
John apparently observed the defendant in the middle of a conversation with another individual. Suddenly, the person that was in conversation with the defendant rode away on his bike.
According to the facts read in court, Stowe then walked to a nearby gas station and started to check the tyres on a passenger van. Apparently, this van does not belong to him.
Suspicion having been stirred, the officers approached Stowe, and requested a search.
John took off the black cap on the defendant's head, while Stowe tried to take it back. The defendant did not succeed, the officer holding his hand.
Inside the rim of the cap, the Corporal found five silver packets containing the substance. The defendant apparently responded, "I now buy them to smoke."
Stowe pled guilty to having 0.76g of cocaine in his possession when he appeared before the Serious Offences Court yesterday.
Chief Magistrate Rechanne Browne-Matthias, speaking to the defendant, said that she could see that he had a problem, pointing out his manner.
Stowe, who had one hand in one of his pockets and one hand stretched out with his fingers curved outwards, responded that he did not have a problem.
The court learned that the 31-year-old La Pompe resident had a girlfriend who was the mother of two children, a seven and 11-year-old, a boy and a girl.
The Chief Magistrate then became concerned that the defendant was using the substance around those children.
He assured her, "I don't do that around them your worship."
"When you do that you're not even in the right frame of mind," said a still concerned magistrate. She added, "and your antecedent record is not pretty either."
A fine may be considered despite the seriousness of the substance, Browne-Matthias stated, commenting, "You have the lobster pot set out…wouldn't want anybody reaping your hard work." The defendant had mentioned this earlier.
She told him that he had to be careful as there were young children around.
A fine of $400, forthwith was imposed, and a destruction order was given.
The prosecutor took this chance to commend the Corporal for his work, and this sentiment was reiterated by the Chief Magistrate, who commended it as 'insightful.'
She stated that policing and vigilance have to be stepped up to combat the ways in which persons are seeking to outsmart the police.