Posted on
Duo charged with armed robbery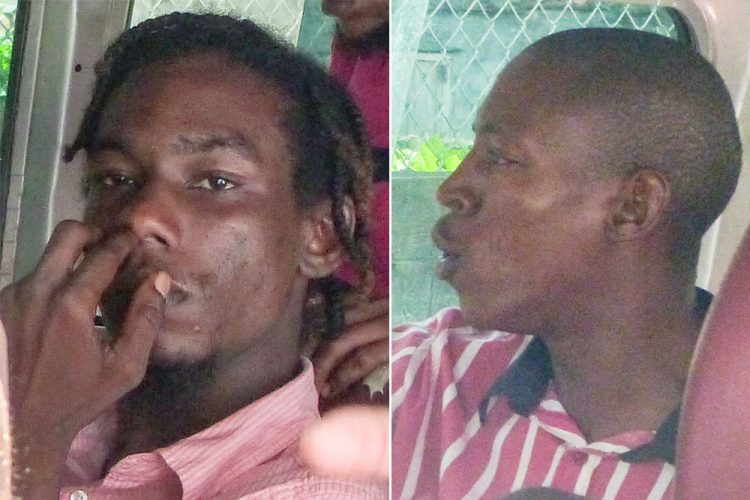 'Fish' and another were snagged on charges involving a gun last weekend, and were ordered to be incarcerated until the end of the week.
Kimron 'Fish' Peters, of Baibou/South Rivers and Seage John, of Ottley Hall, appeared before the Serious Offences Court yesterday.
The two young men were charged together that they did on September 8, in Kingstown, being armed with a gun, rob Euilton Wilson of Twenty Hill, of a black cellular phone including a Digicel SIM card, and EC$200, and in order so to do, used force on Wilson.
Peters was solely charged that he did on the same date, in Mckies Hill, have in his possession a .45 semi-automatic pistol, and seven rounds of .45 ammunition, without a license under the Firearms Act.
Both charges were laid indictably and neither was required to plea.
Prosecutor for the crown, Karim Nelson relayed to Chief Magistrate Rechanne Browne-Matthias that the police indicated that they were in the process of further investigations. He said that the police were fearful that if the defendants were released then those investigations would be hindered.
Although the amount of time asked for was a week or two weeks, Browne-Matthias stated that two weeks was "out of the question."
"I'm not going to give the police all the time in the world to do that," she informed.
Therefore, the two are to be remanded until this Friday September 14, when the issue of bail will be reviewed.