Posted on
High incidence of serious offences involving teenage males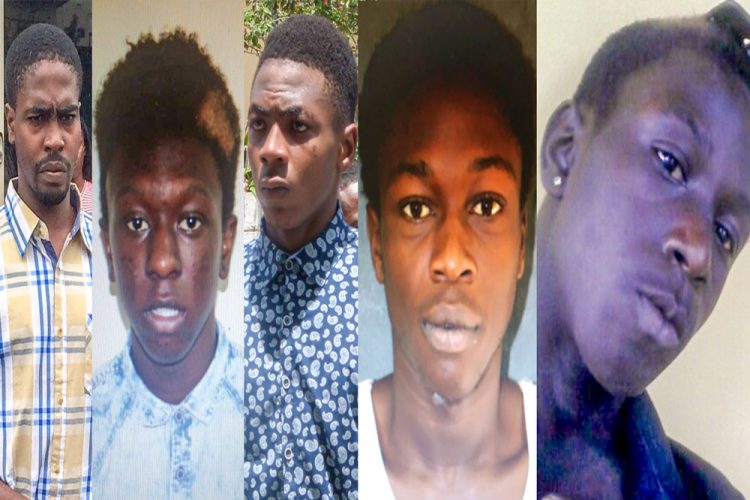 Various measures should be put in place to veer persons away from a life of crime and rehabilitate those already in the prison system.
This is the view of Justice Adrian Saunders, the president of the Caribbean Court of Justice (CCJ).
Within the last month, there has been a high incidence of serious offences with persons under the age of 25 being convicted or charged.
The vast majority within that cohort have been teenagers.
This week, a 19-year-old was charged with the murder of a security guard who worked at the St Vincent and the Grenadines Electricity Services (VINLEC).
Last Thursday, another 19-year-old was sentenced to six years in prison for burglary. He is known for a number of similar offences with his first conviction being at age 11.
Two 16-year-olds, Ozem Oliver and Dale Hooper and 17-year-old Timothy Nickie were charged in the last few days with a number of offences including abduction, robbery and threatening to discharge a firearm at four females on August 17 at Villa.
Nickie faces many more serious charges. On Tuesday, he was jointly charged with 23-year-old Deron Bristol for the armed robbery of two female tourists at gunpoint at Villa. He is also charged with robbing a 23-year-old security guard at gunpoint and making off with over EC$750.00 in items.
He was also jointly charged with 23-year-old Michael Scott for wounding.
"I think we need to look at what is happening in the homes of these offenders, at whether there is a pattern that is common thread in the homes of these persons and what social interventions can be made in persons who fit that thread, fit that pattern, if there is indeed a common pattern," Saunders told SEARCHLIGHT in an interview on Wednesday morning.
Saunders said that as a Vincentian, the current situation was concerning.
And he said that there needs to be some investigation into the causes of crime and what is compelling these persons to engage in criminal activity.
Saunders, who has experience in the law fraternity as a lawyer and a judge, said that lawyers and judges "tend to be at the backend which is really not the best end to deal with if you want to prevent crime from happening."
"I don't believe that tackling crime from the standpoint of dealing with the symptom – crime – and heavier law enforcement is by itself enough. We need to look at the causes of crime," the CCJ president said.
In May this year, a 12-year-old pleaded guilty to burglary. His co-accused, a 20-year-old pleaded guilty to the same charge.
At the end of July, a 20-year-old was charged with the murder of Billy Adams, who was hanging out at a shop with his friends and pregnant girlfriend when he was shot dead.
And last Friday, Anwar Jack, 24, was charged with the murder of Baptist bishop, Ian Enoch.
Saunders believes that there should be ways of engaging with young people in a way that would keep them occupied in productive ways so that they can veer away from a life of crime.
He suggested music, sports, community activities and the possibility of "useful employment of some nature" as possible preventative and rehabilitative measures.