Posted on
G'town man charged with murder of bishop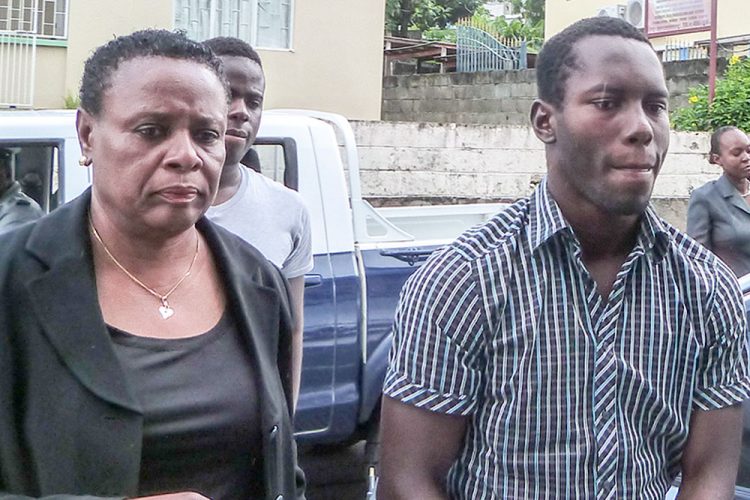 A young man of Georgetown has been charged with the murder of Ian Garfield Enoch.
Anwar Jack, 24, was brought to the Kingstown Magistrate's Court under police escort on Wednesday.
He was charged that he did between August 17 and 18, at Argyle, with knowledge aforethought, cause the death of Enoch, who worked as a travel agent, and was an ordained bishop in the Spiritual Baptist faith.
The matter is an indictable one, and Jack was not required to plea.
A transfer was ordered, so that the defendant will next appear in the Serious Offences Court when the court resumes on September 3.
On that date, it is expected that another date will be set for the beginning of the preliminary inquiry into the matter.
Jack's face remained deadpan for the duration of his short visit to the court.
Enoch, 50, was found dead from what seemed to be chop wounds to his head and neck last Saturday morning. The body was said to have been discovered by the police wrapped in a sheet, and dumped in a hut at the Cayo heritage site at Argyle.
Enoch's wife had reported him missing early on Saturday morning after he did not return to his Brighton home on Friday night, after attending a social activity in the Villa area. His vehicle, a maroon Suzuki Escudo (P4664) was found abandoned at the side of the Ratho Mill main road. The right front bumper of the vehicle was damaged.
Jack was apparently picked up by the police in the wee hours of Saturday morning, when they encountered him walking in the rain in the Glen area, behaving in a suspicious manner. It has been reported that Jack later confessed the crime to the police, giving revenge as his reason for committing the act.