Posted on
Teen who fled gang war in Trinidad sent back home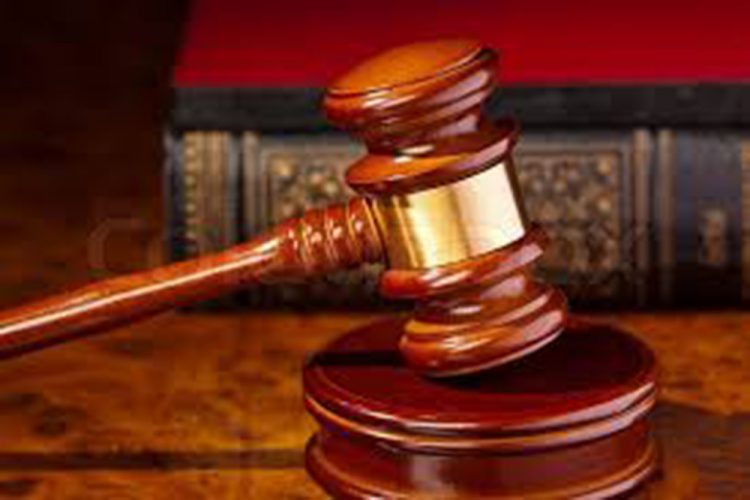 A Trinidadian man says that his mother paid $15,000 to send him to St Vincent, after he was unwillingly dragged into the middle of a gang war back home.
Brandon Shakiel Miller, 18 years, became a convicted illegal immigrant yesterday after pleading guilty to three charges at the Kingstown Magistrate's Court.
These were that he, being a prohibited immigrant, did enter the state by boat without a passport, that he entered other than at a port of entry, and that he disembarked without the consent of an immigration officer.
Miller was said to have been picked up by Rapid Response Unit personnel on patrol in Layou last Thursday, in the area of Velox Street.
The police saw the defendant walking along the road, and even though most of the police officers are from Layou, none of them were familiar with him.
They also observed that he had a Trinidadian accent. The young man apparently admitted to them that he had come by boat, and did not have any documents.
At this point he also divulged what his mother had paid for him to travel to St Vincent.
Miller was very calm, and very ready to tell the Magistrate exactly what was going on.
He started by explaining that in Trinidad and Tobago there are two gangs; these are apparently called Muslim City and Rasta City.
"Where me born and grow up is a Rasta City area," he continued in his heavy Trinidadian accent, revealing that he grew up in Laventille.
However, his home was burnt down around "three years back," and he had to move out of Laventille.
The move to his grandmother's in Oropune, meant that he was moving into Muslim City area. "They say me turn Muslim…Rasta City saying me affiliated with Muslim," he said, and Muslim City was saying that he was affiliated with Rasta City.
The 18-year-old said that his grandmother, a Vincentian, "hear from one of she friend," that the two gangs wanted to kill him. In an effort not to lose her grandson, his grandmother "make a decision to send me to St Vincent and the Grenadines." He agreed, and in March he came to St Vincent.
He said he had been renting a house from his aunt in Layou, who ended up having a disagreement with his grandmother.
"She end up calling the police for me," Miller stated, but said the police could not find him at home, because he wasn't there but he was by his girlfriend.
"How have you been surviving?" Burnett asked. He answered that he has been doing so through his grandmother. He said he also worked off and on.
He said that his girlfriend could not come to court that day, because she has a 'young one'.
The magistrate said that he believed Miller's story to be correct, and that he has been following what is happening in Trinidad.
He asked Miller if the gangs would come after him if he were to send him back. "Yeah, but me get ah area me could go by my grandfather," the 18-year-old informed.
Burnett told him that he has to comply with the laws of St Vincent if he wishes to come back, and "you're welcome any time but you have to do it correctly."
He gave the order for deportation, saying "I wish you all the best." However, the order ended there, and he did not fine him, noting that he seemed unable to pay.