Posted on
Man jailed for using indecent language to Police Commissioner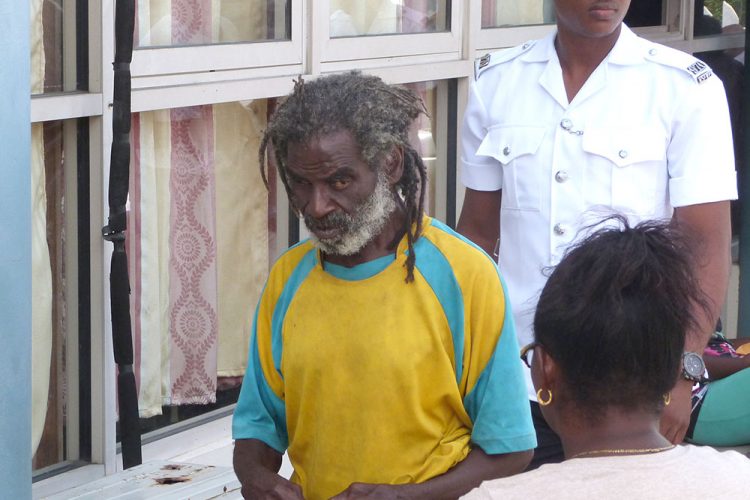 One defendant made more of an impression in court yesterday than others, especially as he was charged with mouthing off to the Commissioner of Police.
Daniel Edwards was charged before the Kingstown Magistrate's Court with using indecent language to Commissioner Colin John on August 10, namely telling him "Haul yo mother c**t."
After some talking, a guilty plea was entered, and the court heard the events that led up to Edwards being charged with using such language to the nation's highest ranking police officer. Commissioner John was apparently on patrol around Heritage Square on Friday, and saw Edwards 'misbehaving,' and cursing other persons.
The Commissioner then spoke to Edwards about his behaviour, and it was then that the defendant is said to have delivered the strongly worded response.
While the facts were being read, the defendant tried to go outside of the box absent mindedly, something that he attempted to do at different times.
He was not looking at anyone in particular, and instead seemed consumed with some pieces of paper in his hands, presumably his charge sheet.
When he did look up from his papers, the court could see that one of his eyes were clouded over, presumably by a sickness, and the other was quite red.
Burnett asked him his age, and he responded, "Musse…56." The defendant's reason given for his behaviour towards John was that he was drunk. The Magistrate noted that the last conviction for Edwards was in 1990.
He told Edwards that his actions towards the man in uniform was 'disrespect.' "I didn't do it wilfully" the defendant replied.
He was sentenced to one month imprisonment. Edwards was removed from the court immediately, seemingly because there was a high smell around his clothes.
The police do not usually have to hold prisoners, but they had to direct Edwards to a holding cell while holding his arm, as he kept trying to veer to the left for no apparent reason.