Posted on
Prosecutor calls defendant a "wicked and ungodly beast"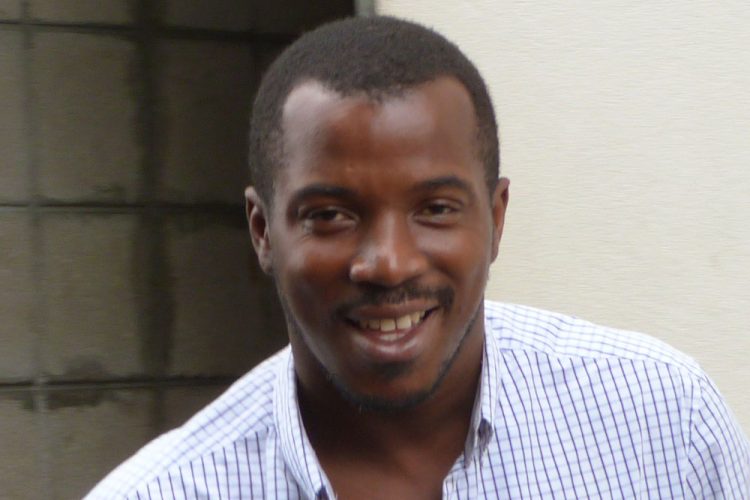 A Prosecutor lost his temper with a defendant with over 90 charges of fraud to his name, during court last week, telling him that he was a "wicked and ungodly beast".
Not only does Tedroy Mcree have over 90 charges before the Serious Offences Court, but the charges allege that he swindled different persons, together, out of a grand total of EC$42,057, US$430 and CAN$300, He pled guilty to some of these charges last Friday, after pleading guilty to others in the past.
This time, he admitted guilt to dishonestly obtaining EC$3,268.50 from Jennile France of Bequia, EC$930 from Syl Samuel of Spring Village, and EC$1,488.50 from Isiah Williams of Bequia.
In 2016, it was said that Mcree, pretending to be a hiring agent for the Royal Caribbean Cruise Line, asked that these persons pay many fees. These fees took on a variety of different names, including a registration fee, a fee for a United States of America visa, a Canadian visa, medical and ticket fees.
For these three persons, they learned of Mcree's dishonesty when they heard of the investigations being carried out by the police. For one of these persons, they called the defendant's phone, and the investigating officer for the case, Corporal Duncan, picked up the phone, and had to inform him of the situation.
Mcree informed the court that he only had EC$3,000, as he had to pay money to the Family Court, as his child's mother put him in this court. He said he paid $1,000 to that court.
Earlier, Mcree spoke about putting himself in church after everything had happened.
After some questions on the payments to the Family Court, Senior Prosecutor Adolphus Delplesche commented, "When you go to church and change your life you must stop lie, you know."
He asked the defendant, "so you're digging a hole to fill a hole?"
He said to Mcree, "Old people say… when tricks fail you, the power of hell surround you."
The frustrated prosecutor queried, "Tedroy, when you were doing all these things, what was going through your head? … to real flesh and blood people like yourself… What did you feel?"
The defendant, who was consistently mumbling inaudibly in his responses, managed to reply, "I did a wrong thing."
"Wrong thing…wrong thing…" the prosecutor muttered, as he sat down.
Chief Magistrate Rechanne Browne-Matthias asked Mcree what he did with the money.
He had said that the girl he was with had the money when the police came.
He was asked why he didn't tell the Corporal if this was the case.
"Did you know a man in Barrouallie stressed out so much that he dead because of you? You're a wicked and ungodly beast," Delplesche said.
The Chief Magistrate told Mcree that he would have to find the money for the people that day. "If all live by the golden rule, we would be okay you know? Do unto others as you would have them do unto you," she said.
Mcree had said that a friend was helping him by running a van.
"You have to dig two holes and plant two vegetables or something. The van clearly isn't cutting it," Browne-Matthias told him. "People are hurting and they've been hurting for a long period of time," she continued, "and while they were hurting you were happy.
"My gut feeling is telling me, ask for a custodial sentence. But how could the people get their money? Which is what the bottom line is…," the prosecutor mused.
Delplesche also asked Mcree whether or not he had sailed before, and he replied that he had for eight years.
"So…you used that experience to con people?" he asked.
For France, Mcree was instructed to pay $2,000 now, and the balance of $1,268.50 by August 10. If he does not pay the balance by August 10, he will spend three months in prison.
He is to compensate Samuel $930 by August 14, or spend four months in prison, and $1,488.50 to Williams by August 20, or spend four months in incarceration.
All prison sentences are to run consecutively.