Posted on
Grenadian man caught with marijuana in his luggage at AIA, fined $1,300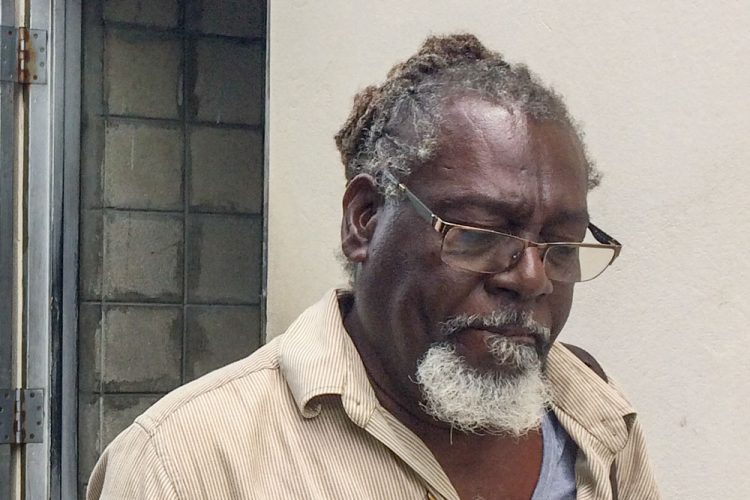 For a Grenadian national, trouble grew out of his 'hasty' packing, and he was brought from the airport to the court for possessing marijuana.
Lucas Crosby, 63 years of Grenada, was nabbed at the Argyle International Airport (AIA) with 64 grams of the illegal drug this Tuesday at around 6:50 a.m., the reports say.
He was subsequently charged, that same morning, at the Serious Offences Court, for possession with intent to supply to another, drug trafficking, and attempting to export cannabis.
After the three charges were laid against him, and the reply was 'Guilty' to all three, the facts were read in court.
The defendant was apparently searched by a junior security officer, and a small plastic and wrapping paper containing the drug, were both found on his person. An additional search of his carry-on hand luggage revealed a transparent bag wrapped in a jersey, containing the vegetation.
Crosby was arrested and taken to the Criminal Investigations Department. It was stated that he had no criminal record.
Attorney Grant Connell rose to mitigate for Crosby, who he informed was a retired, 63-year-old father of four. He explained that Crosby was a Grenadian national, with a Vincentian wife, who had been in the country for two months.
He revealed, "On departing, in haste packing, this very small…relatively small amount of marijuana was in his carry-on."
Connell gave the estimation of the drug's worth as $75.
"I commend the good officers at the national airport for their searching and finding…of course they're under the meticulous leadership of the ex-Commissioner Miller… don't expect anything else," the lawyer said.
He continued, "A case like this highlights the urgency for amendment in our law…introduce a ticketing system that can deal with issues like this."
The issue now extends, not only affecting the youth, but it also affects tourism, the lawyer stated.
"This man will be strapped with a criminal record…he will then have to ask to return to St Vincent to see his Vincentian wife," he told the court.
Calling in the defendant's "genuine, genuine mistake," the defense attorney asked that a fine be imposed.
Chief Magistrate Rechanne Browne-Matthias imposed a fine of $300 for the possession of the drug, $500 for drug trafficking, and a further $500 for attempting to export it.
Crosby paid the fine and went calmly on his way shortly after court was adjourned.