Posted on
Grenadian men given marching orders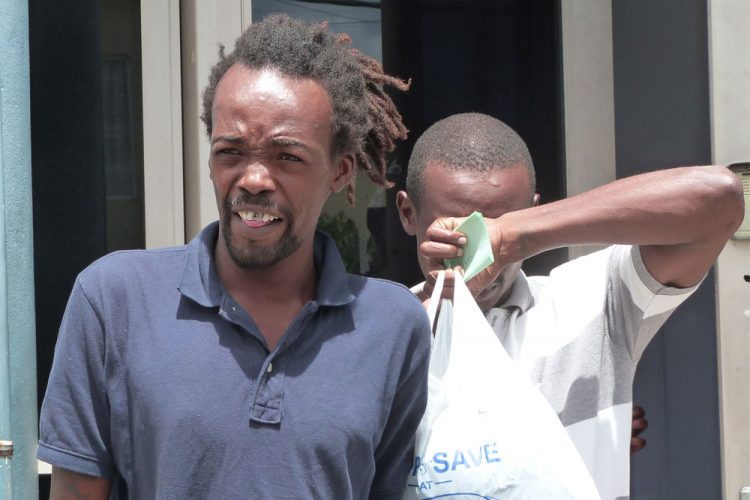 After a long conversation with the law, Grenadian defendant Ronel Redhead jumped out of the frying pan and into the fire, with the result being his deportation.
Redhead was brought before the Kingstown Magistrate's Court charged with three offences this Monday. These were that he did, between December 1 and 31, enter the state by boat without a passport, enter other than at a port of entry, and being a prohibited immigrant, did disembark without the consent of an immigration officer.
Redhead pled guilty to all three, and the court heard that on the night of July 27, a police officer, Constable Douglas, was on patrol in Kingstown, near Randy's Wholesale, when the defendant's actions made the officer suspicious, and Redhead was questioned as to his identity.
He responded that he was called Akeem Charles, and that he lived in Redemption Sharpes.
A search of his person revealed nothing illegal.
However, the officer continued to converse with Redhead, and realized that he had a foreign accent.
Redhead stuck to his story of being Akeem Charles of Redemption Sharpes.
Douglas did not believe him, and he was taken to the Criminal Investigations Department. Redhead then told the police that he was Ronel Redhead of Grenada. The defendant told the police how he had crossed the redline without travel documents, via Carriacou and then Union Island.
He told Senior Magistrate Rickie Burnett that he came to St Vincent for Christmas last year, for a vacation with his girlfriend 'Kish'. He said that Akeem was his second name, and that he also went by Charles for his surname, therefore the name he gave the police wasn't fake.
He said that his mother has been sending money to maintain him while he is here.
'Kish' was present at the court, and she confirmed that the defendant was her boyfriend, but she could not remember how long he had been on the island.
Burnett told Redhead to "do the right thing," after learning about his girlfriend, and enter legally the next time.
The senior magistrate explained the situation to the defendant's girlfriend, saying, "he's going to Grenada, but he may come back if he loves you."
Redhead was fined $300 on each charge, to be paid forthwith, and a deportation order made.
Coincidentally, there were two other defendants who were charged for the same offences from Grenada at court that day. Neshan Abraham and Dexter Smart were apprehended on July 26 in Chateaubelair.
The police found the defendants drifting on a vessel 'Jack Sparrow' without any documents. Both claimed guilty for the offences, Smart saying they were visiting a friend in Bequia. They were fined $300, for all three offences, to be paid forthwith, and a deportation order made.