Posted on
Vincentian doctor helping to revolutionize surgery for cancer patients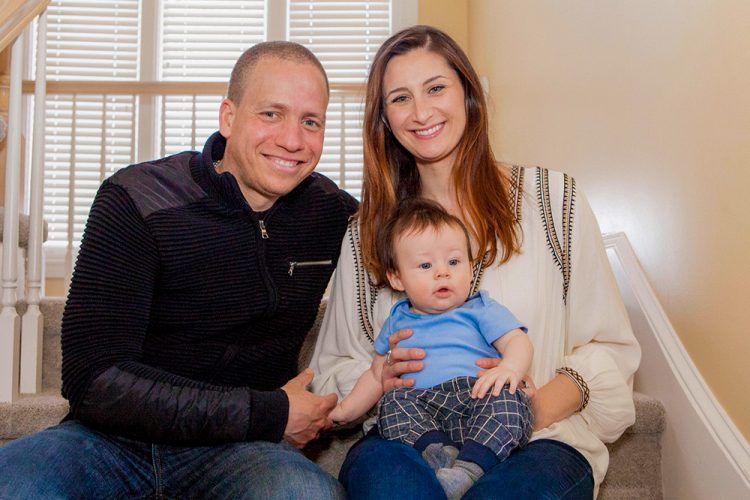 by Katherine Renton
By being among the first doctors in Missouri to perform a complex Whipple procedure robotically and laparoscopically, Vincentian Dr Lee Cummings is helping to revolutionize these surgeries for cancer patients.
Presently, Cummings, 41, works at St Luke's Hospital in Kansas City which is the primary hospital in a 10-hospital system, and he already has an impressive medical career.
However, he has not forgotten the beginnings of his medical journey.
Born and raised in St Vincent and the Grenadines, the surgeon notes "without my Vincy people I would be nowhere."
Lee graduated from the St Vincent Grammar School in 1996, then moved on to his A-Levels, after which he received an academic scholarship and enrolled at St George's University (SGU) in Grenada – first to the school of arts and sciences, and then to the school of medicine.
Although he may have hoped to be a professional athlete, his true prowess lay in academics, and he graduated from SGU at the top of his class with a 4.0 GPA. Then he continued on to general surgical residency at Maimonides Medical Center in Brooklyn for five years, and a fellowship in abdominal transplant and HPB (hepatobiliary and pancreatic) surgery at Georgetown University Hospital from 2009 to 2011.
During this period, he acquired awards for Intern of the Year and MVP of the third class in residency.
Without a skipping a beat, Dr Cummings started working at St Luke's Hospital in 2011. The busy physician splits his time between kidney and liver transplants, as the Surgical Director of the Kidney Transplant Program, and conducting liver, pancreas and bile duct /gall bladder surgery for cancer and other conditions. He assisted in starting the liver transplant program from scratch and now completes 25 of these transplants a year. He also directs the kidney transplant program and shepherded its growth from 40 (in 2015) to 150 kidney transplants per year over a five-year period.
In the last few months, Cummings has been working with a robot to perform certain 'Whipple Procedures', which are done for pancreatic, ampullary and bile duct cancers, and involve removing the head of the pancreas, bottom of the bile duct, duodenum and in some cases part of the stomach.
"In the Whipple after removing the cancer and surrounding structures you then reconnect the small bowel back to the Pancreas, bile duct and duodenum /stomach," Cummings explains.
The traditional non-robotic Whipple procedure usually requires large incisions.
However, at St Luke's Hospital, Cummings is now able to conduct robotic Whipple surgery laparoscopically, meaning with the assistance of a fibre-optic instrument which is inserted into the abdomen to view the organs inside. This means that the surgery is able to be minimally invasive, with small incisions. See video (https://fox4kc.com/news/metro-hospital-among-first-in-missouri-to-perform-cutting-edge-life-saving-surgery/)
Doing the surgery via the robotic arms of "Da Vinci" (as the robot is called) also allows for greater dexterity and a third hand, the doctor explains.
Now, complicated procedures such as the Whipple hemihepatectomy can "be done with some smaller incisions but with better and faster recovery for the patients," Cummings says.
"One of my goals has been to move away from large incisions because although the case takes longer, there is less hospital stay and better patient recovery. It also allows for older patients (most are above 60 to 90) to get those in a safer way," the doctor commented.
Cummings works alongside a team of nurses, surgical technicians and other physician extenders, without whom, he says his job would not be possible.
"Transplant and cancer work are team sports with multiple medical specialists and surgeons working together much like football at Grammar School Park," he added.
The dedicated surgeon sees himself continuing along the same path in the future but possibly turning his full attention to cancer surgeries at some point.
Additionally, sooner rather than later, the Vincentian doctor is planning to go on "medical mission trips with my Jamaican, Grenadian and Vincy colleagues in St Vincent and other parts of the Caribbean."
Cummings is also husband to Kelly – a "lovely, understanding and patient" wife who is a nurse, father to son Leo Vincent, and the soon-to-be father of a daughter.
He is the son of Saville Cummings of Diamond, St Vincent and Miriam Davis-Cummings, who resides in Baltimore.
He is close to his family and was inspired by his uncle, a physician in Baltimore. In the same way that he was inspired by his uncle, he hopes to inspire other young persons in St Vincent and the Grenadines.