Posted on
Preparing for the Hurricane Season in the midst of a pandemic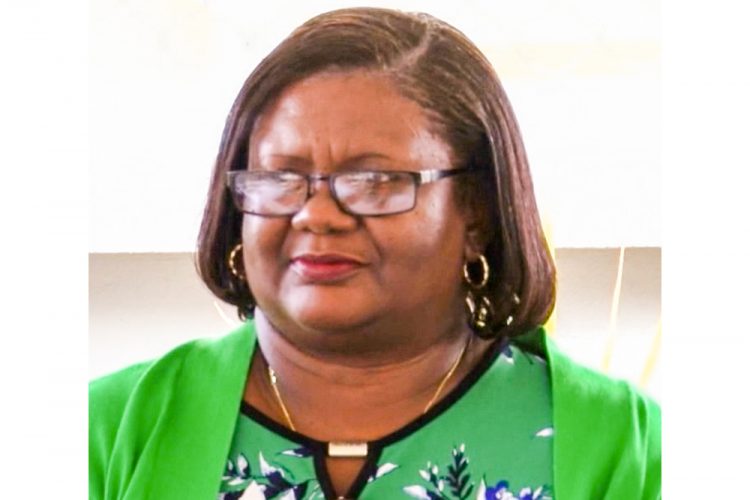 by Michelle Forbes
Director of the National Emergency Management Organization (NEMO)
We have started the hurricane season while the world is facing a global pandemic and St. Vincent and the Grenadines has also recorded several cases of the COVID-19 virus. With a forecasted active hurricane season and a global pandemic it cannot be business as usual. While we encourage all to continue their preparedness in the event of a storm, hurricane, heavy rainfall or strong winds impacting our country we must also maintain the guidelines advocated by the Ministry of Health of good personal hygiene by washing our hands, practice social distancing and shelter in place or with a family or friend after you determine whether or not your structure can withstand a storm or hurricane. For persons entering the emergency shelters for the 2020 hurricane season there will be added measures to reduce the spread of the Corona virus:
All persons entering and staying in the emergency shelter must wear a mask; families will stay together and observe the recommended social distancing between families; and persons seeking shelter are asked to go to the shelter within their community or nearest community if there is no shelter listed.
Every individual, family, community, Ministry, business and institution need to be ready by: Keeping Informed, Understand Your Risk, Be Prepared and follow the guidelines for reducing the spread of the Corona virus.
This year is forecasted to be an active or 'above normal' hurricane season with two named systems that developed before the official start of the season, and another at the beginning of June. If this is any indication of the rest of the season we cannot simply just sit and wait on the next system. Storms and tropical systems (tropical wave, trough, depression) can bring heavy rains, storm surge and strong winds that have the potential for damaging homes, livelihoods, infrastructure and our economy. We have witnessed the devastating impacts of hurricanes in our region such as Hurricane Dorian in 2019 and Hurricanes Irma and Maria in 2017. We must learn from these events and be better prepared as with climate change we have seen more intense storms and hurricanes that can have serious impact on infrastructure, lives, livelihood and the economy of St. Vincent and the Grenadines.
Here are a few steps you can take during the hurricane season.
Keeping Informed: Know your trusted source of weather information. The Meteorological Services at the Argyle International Airport is our official source of weather information. Bulletins are released three times daily at 6 am, 12 noon and at 6 pm.
You can also sign up for alerts on our CAP.CAP application for Android phones and follow both the Met Services (meteo.gov.vc) and NEMO (nemo.gov.vc) on our websites and Facebook pages.
Understand Your Risk: Know the history of hazards that have impacted your community or the threats to your organisation, business or Ministry. Is it prone to flooding, landslide or storm surge? Is your home located near to the sea, river, near or on a bank or steep slope? Is your house in good condition to withstand a storm?
Be Prepared: Do not wait until the storm is approaching or flooding is in progress to be ready, by then it may be too late! Develop your Hurricane Plan NOW! Know where your nearest emergency shelter is, move before the rains and winds have begun, or make arrangement to stay with friends or family.
• Secure your important documents in a plastic bag or sealed waterproof container.
• Ensure your insurance policy is up to date and cover all the necessary perils.
• Stock up on non- perishable food and at least 5 litres of water per day for each member of your family, do not forget your medication, especially for the elderly. Remember the pampers or diapers, cereals and milk for your babies.
• Does your disaster plan detail how your department, organisation, or business will continue operations after a major event?
• Remember there is no weak storm or hurricane as they all have the potential for strong winds, heavy rainfall and storm surge.
• DO NOT venture out until the ALL CLEAR is given by NEMO
Let's be prepared this hurricane season!!!