Posted on
Songwriting is Big Business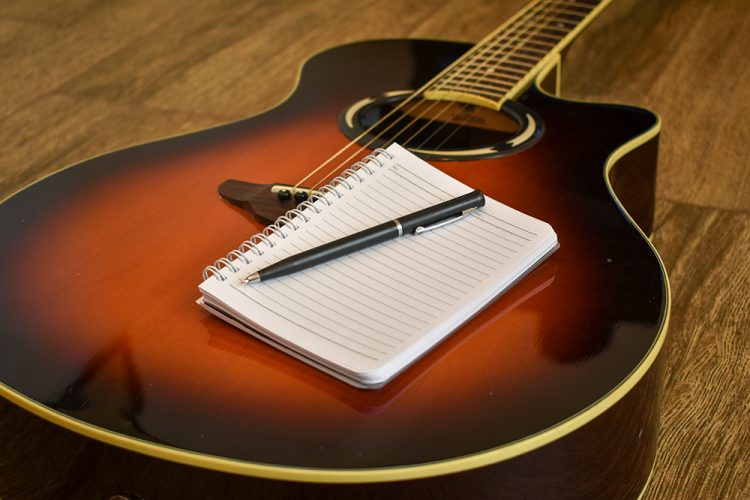 by Richard Macleish
In the business of music, a songwriter composes the lyrics and or melody/music of a song. A producer may write and publish the music, while artistes may only pen the lyrics. Generally, a split agreement is reached between those who write the lyrics, the music, and records/publishes the song. This split determines how income is shared from future royalties. Of course, to collect royalties, the owner(s) of the song must register the work with a copyright management organisation (CMO), which tracks usage, collects usage fees and pays to the owner(s) royalties less management expenses.
Royalties are of mostly two types, Performance and Mechanical. Performance royalties are the fees music users pay for public performances. Music played on radio, television, in a bar, disco, concert, restaurant, bank, on Spotify or Pandora are all public performances. The Eastern Caribbean Copyright Organisation (ECCO) is an example of a CMO that collects songwriting performance royalties from music users and then pays songwriters/rights holders. SoundExchange is a digital CMO and collects and pays copyright fees to songwriters/rights holders for performances of their music on the Internet.
Mechanical royalties are paid to songwriters and artistes when the music is sold on CD, iTunes or streamed on demand on services like Spotify. There are also royalties from Master Recording Copyright, which are usually paid to record labels when for example, a song is used in a television commercial.
Further to the expansion of radio in St. Vincent and the Grenadines in the late 1990's, Vincentians have been writing/producing/publishing at least 350 songs annually, some of which receive airplay locally and regionally. Few are registered with CMOs and none receive royalties for local airplay as to date, ECCO has not been able to enforce its right to collect royalties from the commercial radio/tv stations in SVG. The bulk of airplay royalties collected by Vincentians comes from CMOs who collect in the larger regional media markets (e.g. Trinidad; Barbados) and from those who collect from internet play.
In 2019, PRS for Music, the British CMO, collected EC$ 2.7 billion for its songwriters, composers and publishers and paid out EC$ 2.3 billion. In the Caribbean, the Association of Caribbean Copyright Societies (ACCS), of which ECCO is a member, collected EC$ 11.8 million in 2018 and paid out EC$ 7.6 million, EC$ 3.5 million of which went solely to the region. ACCS however says broadcast media represents the largest source of royalties in other territories, but it only accounted for 13% of revenue in 2018. ACCS says it is "placed in a position where we must take legal action to enforce the rights we represent.. it also undermines the advantages the regional creative industries, especially the music industry, stand to benefit from an effectively functioning intellectual property rights system."
Max Martin is a Swedish writer/producer who is worth over EC$ 725 million, and has written for musical acts like Taylor Swift, Maroon 5, Britney Spears, Backstreet Boys, and NSync. The most prolific Vincentian songwriters in the recent past have included Maddzart, Luta, Skinny Fabulous and Problem Child. A search of 2020 music on YouTube shows thus far that Problem Child has written about 10, co-written 7, sang 7 and sang with other artistes in 5 songs. Problem Child has written for Patrice Roberts, Shal Marshall, Blaxx and Machel Montano among others. Skinny Fabulous has written about 10, co-written 11, sang 11 and sang with other artistes in 6 songs. Skinny Fabulous has written for Machel Montano and Destra.
These two Vincentian artistes have been leveraging on their songwriting skills to diversify their portfolios to earn copyright income outside of the limits of Carnival seasons and their lucrative performance fees. Vincentian songwriters should however look to export their skills by investing in songwriting as a strategy for sustainable income outside of Vincy Mas. It is good business.