Posted on
The Coronavirus and the tourism season ahead
Planning for an uncertain future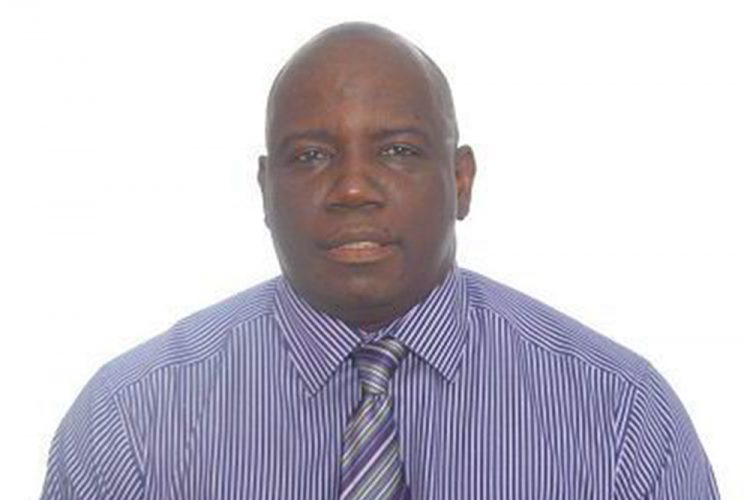 by Joel Providence
Almost everything that we do today is guided by considerations for the possible impact of the Corona virus.
The leaders of our country, of state enterprises, respective businesses, schools, communities and so on, are all obliged to come up with plans and programmes based the new and still evolving dynamics. If we hold on to what is now times imperfect, we will be constrained to flounder while more progressive societies thrive. Planning creatively for a new and different tomorrow provides opportunities not thought of before. The path ahead is partially unknown , but we can get to this new place if we focus on fuelling our innovative minds.
FOCUS ON TRAVEL
In this article, I choose to focus only on the possible behavioral response by stayover visitors and cruise passengers alive to the new world order and as such, its implications for a new SVG.
TO TRAVEL OR NOT TO TRAVEL– A SURVEY'S RESULTS
The results of a recent survey by a New York-based travel organization are very enlightening. The survey asked 1955 respondents (US nationals of varied backgrounds), how would they respond to different situations if they were free to travel again in a post-Covid world, anytime between June 15 and the end of 2020. More than 85% indicated that they would resume traveling domestically, even if it involves flying. However, some 66% said that they would not travel to Asia again until a vaccine was found. 44% said likewise about traveling to Europe. On the contrary, the main touristic spots in Mexico and the Caribbean were favoured to some degree by as much as 71%.- but not necessarily with great fawning enthusiasm.
Significant negative responses were made in relation to questions about attending concerts and sporting events. Patently significant, was the response to taking a cruise – 60% said that they would never go on a cruise! while an additional 26% said that they may go but that they would await a vaccine as a pre-condition. Carnival Cruise lines asserts that only 38% of their bookings prior to their stop-sail order have been cancelled to date. At first glance, this figure appears far removed from the survey's emotion-filled results. The cruise industry will not die. It will rebound, but only after it would have gone long lengths to address Covid-related concerns. Major changes in travel by sea are anticipated.
WHERE DOES THE CARIBBEAN STAND?
While the Caribbean will remain appealing to cruise lines in general, this will be in relative terms only and not in the absolute. Recent communication suggests that the cruise lines are planning new itineraries, based on the destinations' marquis value / touristic appeal, geographic position ( can fit in to a 5 day or 7 day cruise), tour revenue generating ability and most importantly , the destination's Covid-management capacity as well as its number of Covid cases at the time of decision-making. They are already asking for, and analysing, such statistics.
St Vincent and the Grenadines will have a few challenges in making the cut. While proposed calls for the upcoming season to Kingstown and to the Grenadines mirror that of the last season, it is likely that there will be some cancellations, of the larger vessels in. It won't be long before we find out.
NEW PROTOCOLS
And if they do come, what about the protocols for interaction between passengers, tour operators and the general public?
Cruise line executives ( those who are not on furlough) are speaking to the continuing imperative of social distancing and even limiting local public interaction. What does this mean? Less persons in a bus , in a taxi or on a boat, or even walking the streets of Kingstown or Port Elizabeth. This will compound the problem of less passengers on the cruise ship in the first case and even less coming off to go on a local tour. "Bubble tours" may very well become a feature of their calls to our shores.
Surely, this will have serious implications for the revenue generating power of the local operators. We will see how it evolves. As I said above, things are uncertain, things are fluid and perhaps the next few months will judge me wrong. I hope so.
Our crew members
We welcome home our "soldiers" from the high seas, where they have been fighting for family and country aboard the several cruise ships brands, eight or nine months per year. They mean so much to our economy and to our general welfare.
Historically, they have been heralded as I think that they should. It is pleasing to hear Prime Minister Gonsalves acknowledge how critical this class of our citizenry are to us.
I am glad that the Prime Minister stood up to fight for, and to represent, the interests of the crewmen. The work is not done. There are more to come home. And then when it is all said and done, we must support them in going back out to work, in accordance with the stipulations of international maritime law. We hope that they are not overly daunted by the recent and continuing ordeal.
I am told, that a high number of the cruise ships will not be back out, plying international waters with cruise-happy passengers until 2021. If they are not, then it means that they will not need the same level of crew. If we are caught up in this angst, hard currency to the value of millions of dollars will not be coming through our financial institutions for quite a few months. The country will suffer as a consequence.
Our hotel workers
Most of our hotels are currently on life support. Occupancy levels are rock bottom. Most workers are at home and on the dole.
As a country, we do not provide the unemployment benefits that Barbados does, for instance. It is hard for these workers. It is hard for the hotel owners. There could be good news in the morning, if we strategize and market creatively. We must not despair. Let us listen to the leaders. And let the leaders listen to us.
As a stayover location, we have a good value proposition. Boutique hotels will rise in appeal, as many persons would want to stay at more intimate and well- kept properties, in an environment where there have been very few Covid cases and deaths.
Even if you don't have a known brand, once we are able to get the right message out, the connection will be made.
Things will have to change, however. In-room dining will become more the order of the day and seating at hotel restaurants may be dispensed with. The buffet line will not be quite as appealing. The bars will not be crowded. The rooms and public spaces will have to be specially sanitized. The reception area expanded.
If the hotels re-design their service offering and let it be known, they may be able to bounce back financially and with it, even increase their staffing requirements. Guests will want to be pampered in the midst of lingering anxieties. And if you are wondering about where to tap into a trained labour-pool, there might very well be a few, (hopefully just a few) cruiseship crewmembers who for one reason or the other would want to stay at home for a while.
Let us pull it together under one plan. Let us design Operation Recovery & Innovative Expansion – now. We need everyone on board. For the first time in a very long time, we will have hundreds of specifically trained nationals, all in one place, wanting to be heard.