Posted on
Mills revolutionized the funeral home business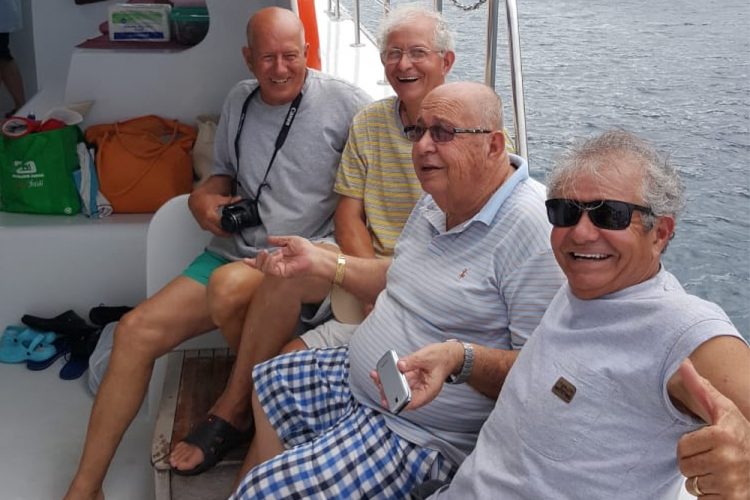 About 60 years ago, with a dream, EC$8 in his pocket and a will to succeed, young Cedric Mills set out to start a business to sustain himself.
That business, now known as the Ever-Ready Funeral Home, through hard work and dedication, revolutionized the funeral home business in St Vincent and the Grenadines (SVG).
Mills, who died on Wednesday April 15 at the age of 79, will be remembered as a kind, generous and pragmatic businessman who helped many persons through their time of grief. His business employs over 20 persons.
"I have so many fond memories of my father, he had a love, a passion for life, [he was] jovial with charisma and he never held malice," Kirth Mills, one of Cedric's sons, told SEARCHLIGHT on Tuesday.
Kirth said that apart from building the Ever-Ready brand, his father was instrumental in the entertainment business in SVG, having founded Dynamic Sounds (now run by his son Vaughn).
He noted that his father would usually sponsor carnival mas bands, football and netball teams and was even one of the founding members of the Clash of the Bands competition (1992) and the Christmas Caroling Contest, made popular by Glen Jackson (deceased).
"He was big in entertainment. He always took us to events and those sorts of things. He was instrumental in promotion; huge in that early on," Kirth said, while noting that although the funeral home was his father's core business, he had a lot of love for many aspects of Vincentian culture and lifestyles, a sort of contradiction seeing that he was involved in the business of laying the dead to rest.
Kirth said his father was a free spirit who shied away from publicity and asked for nothing from the numerous persons he helped.
Cedric's brother, Bernard Mills said his deceased brother was the oldest of seven children (four boys and three girls) born to George and Nina Mills.
The Mills were from Frenches and Cedric was born on December 8, 1940.
Bernard said growing up, their father George was a harsh man, who learnt carpentry from his father and passed the skill onto Cedric.
He said George built his first coffin out of need as his aunt had died and the family had no money for a burial. The lumber was credited from "Hazells" and George went on to work there for a while for EC$4 a month.
"…And that is what I call the embryo, when my father built a coffin," Bernard said, while noting that the tools that allowed his father to ply his trade came from the United States (US), sent by family members.
Bernard said Cedric gained his primary school education then went to Emmanuel High School (EHS) but did not take to schooling, but was sharp in many ways, "an entrepreneur from morning."
He recalled there was a woman who would make frozen treats (locally called palettes) and Cedric would purchase all and sell them over at a higher price, showing his entrepreneurial spirit from an early age.
Bernard said that after Cedric left school, he went to work with their father as a carpenter and was the principal worker in building a casket for a catholic priest who fell from a motorcycle and died.
He said that during the funeral, someone commented on the coffin and enquired if it was imported.
"When I said no, he was shocked and I told Cedric but that was a mistake because he asked so many questions, 'how did he look when he tell you?', 'was he shocked?'. I doubt I slept that night because of the questions, because Cedric was an integral and major part of this production," Bernard remembers while claiming that was the first casket ever built here.
He said that soon after, Cedric left SVG and went to Trinidad where he worked for a while, using some of his time to visit and work in funeral homes learning the business while saving money and purchasing material to build coffins.
"One time Cedric looked at a beautiful young lady in a lilac blouse and commented, 'you would make a beautiful corpse'. Because of the lilac blouse, he associated the colour with burial, and he was being innocent…he didn't mean anything, and that defined how he saw and looked at things," said Bernard.
When Cedric returned to SVG, he went back to work with his father but soon branched out on his own having been given a space to ply his trade by his grandmother who lived in the Long Wall area.
Bernard said his father did not appreciate the competition from his son and placed an ad in the local newspaper disavowing him.
"He had about $8 and he got lumber and from that he got a job, then another and another…
"He went at it with a passion and built his business from the ground up," said Bernard who noted that at the time, the less fortunate people in society did not have money for burials so Cedric worked with them, and that is what built his business.
Bernard said Cedric believed that everyone should be buried in fanfare and splendor and as a result, he always wanted to bury people nicely.
"It was his profession, his whole life. He knew how to deal with people and if he had one fault, it was that he was too generous; generous to a fault, he would scramble and get his money, but we was too generous," said Bernard who stressed that Cedric built the name Mills into a brand that holds with the funeral business.
"A lot of persons are now beginning to appreciate the small man, but he always did," stressed Bernard.
Cedric will be laid to rest at the Kingstown Cemetery in the Mills' family tomb at a date not yet decided.