Posted on
Cedric Mills – The Man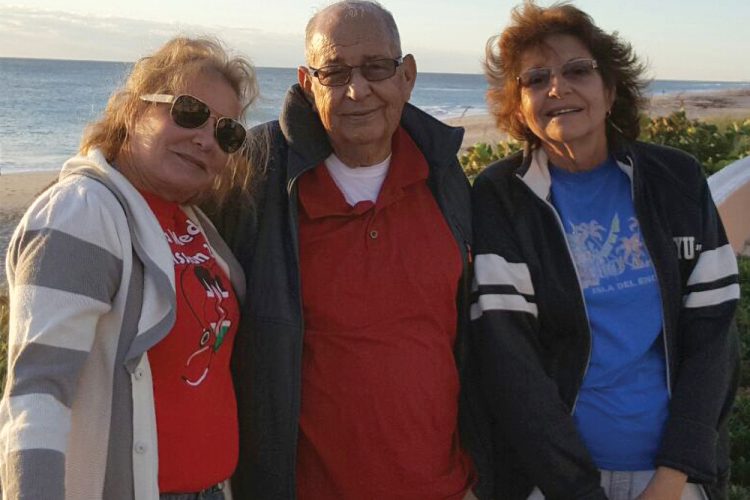 by Kenneth 'Vibrating Scakes'Alleyne
A FRIEND, a buddy, a one time business partner and a lover of music who also owned the famous Ever Ready Funeral home.
I was introduced to Cedric by the late calypsonian 'The Professor' in 1985. Because of Cedric's love for music and entertainment, I was invited by 'The Professor' to join the group of limers that went to Byera at one school teacher and bar owner Mr Emmanuel. Cedric would provide the goat that was cooked and also the drinks which followed when we got to Byera next to the undermine. That weekend or Friday lime lasted about two years.
After that, Professor and I organised a duet in calypso; a form of calypsonians performing as minstrels in the hotels in the Grenadines and on mainland St Vincent. At times we would go with Cedric to Sandy Bay for a performance at a shop. By 1987, Cedric organised his first Nightclub called "Connection One". Randy D of radio fame and I assisted him with the operations. The "Connection One" club opened with a bang in Middle Street next to the building now housing Phillips Bakery. It lasted for about a year. Then with his interest still in music as a hobby, he organised his own DJ sound system now Famously called Dynamic Guys.
Everyone went to Cedric for help — sporting people et al. The funeral home was his main form of business and surely he excelled in building a very high standard in the St Vincent funeral business. He always told me he was here to help everyone no matter what was their status. Although his funeral business grew by leaps and bounds, his relief from the stresses of the day was in music. So Dynamic Guys, established as a DJ system operated by his son Vaughn, played for parties that included the once famous Philo's Disco in Questelles every weekend.
The sound reinforcement took off in a big way when he approached me as the head of the Calypso Theatre in 1991 to do the sound for our Tent. The tent had formed its own band of musicians, but depended on instruments from the band Touch, which provided all the equipment for stage and Cedric encouraged his son Vaughn to assist with the sound reinforcement. When every one agreed, the Calypso Theatre acted as the catalyst with musicians; Touch with the instruments along with Dr Cleve Scott as sound engineer, and Mills with the sound re-enforcement; we took the place by storm at the Lyric Cinema. By 1992 the Calypso Theatre introduced the Queen of Calypso Competition and that brought Dynamic Guys to the Victoria Park to do the sound. The next day the quality of the sound was the talk of the town. Dynamic Guys are still there up to this day.
Cedric loved to venture out, especially in the areas that had some music connection. He bought a place in Georgetown called "Scabby Dam" and turned it into a place for entertainment. Another venture was the nightclub we opened in Stubbs in 1992, on the highway where Browne's Hardware is now located. We carried many big bands to play up there including
the once famous Resurrection Band.
Cedric lived a life that was full of excitement, and never cherished a dull moment. He was instrumental in teaming up with the late Glen Jackson to produce the first of the once famous Clash of the Bands Show in 1992. One wonders how he found time to be involved in all the activities and still give the funeral home maximum attention.
He was a self-made genius. He prepared the funeral home in such a way that the workers would be ready at any moment to move the dead bodies from any place to the funeral home.
He established his own carpenter shop to produce coffins and caskets locally while still importing some of the best model caskets from US, Mexico, Martinique and other places.
He kept up to date with what was the latest in funeral undertaking technology. He was never afraid to break new ground when it came to the funeral business and if you think he was idle, and hanging out with friends on a lime, if in the middle of that lime a call came to say someone had died, his mood would change immediately to the funeral business. I would say he and his staff were on call 24/7.
Life has its ups and downs and so it was for Cedric as he battled ailments from time to time, but came back fighting strong. I called him the come back kid in January. I never knew he would be gone in April.
How do we really remember Cedric? I say he was the real ever ready man who rose from humble beginnings. I remember him speaking of life in the early days when he went to Georgetown to lime after a funeral and the transportation was the same hearse that was used at a funeral, that very afternoon. He was a man of the people. He catered for every one regardless. He actually buried many persons for free. Yes I know about a few even the destitute. He has been a blessing to lots of Vincentians who knew him.
He will be missed by many, especially the workers at The Ever Ready Funeral Home and his wonderful wife and children, brothers and sisters, you name it. He is gone, but his legacy will live on.
Funeral Undertaker, Entertainment Provider, Coffin and Casket designer and builder, you name it, the Man for all Seasons is gone. God knows his strengths and weaknesses. The good that men do lives after them, let their mistakes be interred in the grave. Rest in peace my friend and brother.