Posted on
Carnivals Worldwide: Victims of COVID-19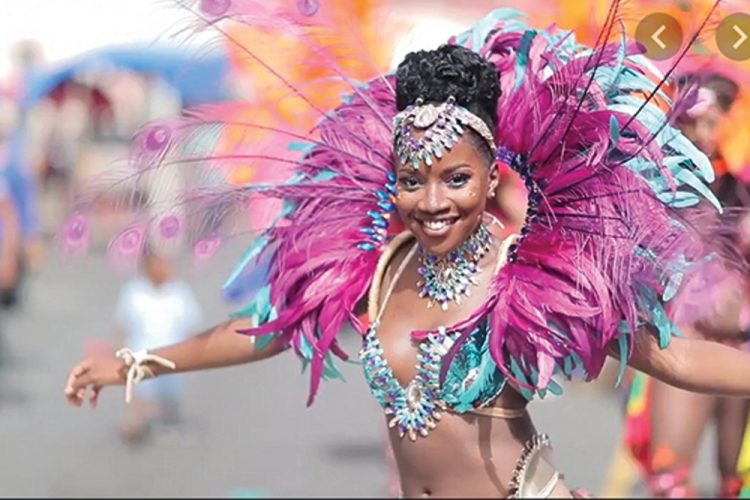 Trinidad and Tobago can consider itself to be lucky in being able to stage its 2020 Carnival thereby relieving pent-up stresses and strains while earning valuable foreign exchange. It was the first in line of a series of Caribbean carnivals which traditionally span the entire calendar year.
Unfortunately those planning to follow have not been so lucky, having run afoul of the dreaded coronavirus pandemic.
St Vincent and the Grenadines was forced to cancel its big June/July festival and as casualties from Covid-19 mount globally, there is now a slew of cancellations.
Neighbouring St Lucia was expected to follow SVG in July but the government there was forced to cancel the celebrations, citing the "economic and public health implications" arising from the COVID outbreak. A similar situation exists in Antigua the government of which has announced cancellation saying that "it would not be in the best interests of the population" to hold the Festival this year. Antigua is now planning for 2021 with the Carnival scheduled to coincide with that country's hosting of CARIFESTA XV.
Grenada too has suffered the same fate with SPICEMAS in August also officially cancelled. The government stated that hosting Spicemas in the midst of the pandemic "can give rise to a second wave" of COVID infections. It admitted that it was a "difficult decision" to make but unavoidable in the circumstances. Barbados too is in the same boat as Antigua, cancelling its Crop-Over which coincides with the August holiday weekend. The National Independence Festival activities which normally take place in November have also fallen victims of COVID -19.

Diaspora Festivals Affected Too
Normally the Caribbean communities in North America and the United Kingdom follow the Caribbean cycle with their carnivals in August and September. There is CARIBANA in Toronto on the first weekend of August, Notting Hill Carnival in London later that month, followed by Labour Day celebrations in New York at the beginning of September.
Toronto has already cancelled the month-long Caribana activities, even though Canada is not as badly affected as its southern neighbour. A statement by organisers said that "the mass crowds….present a tremendous risk regarding the spread of the virus".
However this year, the cities of New York and London have been hard hit by the pandemic with thousands dead and hundreds of thousands infected. Yet curiously there has as yet been no official cancellation of the activities in those cities though they will undoubtedly be badly affected.
In New York, the Brooklyn organisers have expressed their "anxiety" about the situation, and are holding consultations with stakeholders about how to proceed. Meanwhile the Notting Hill organisers are yet to pull the plug on the Festival, with the Festival Director quoted as saying that taking into account "safety concerns", there will be festivities "of some sort".
It seems that Caribbean people in the diaspora are taking the line of a popular calypso, "Nothing can stop the people from jamming", very seriously indeed.