Posted on
We put customers first – General Manager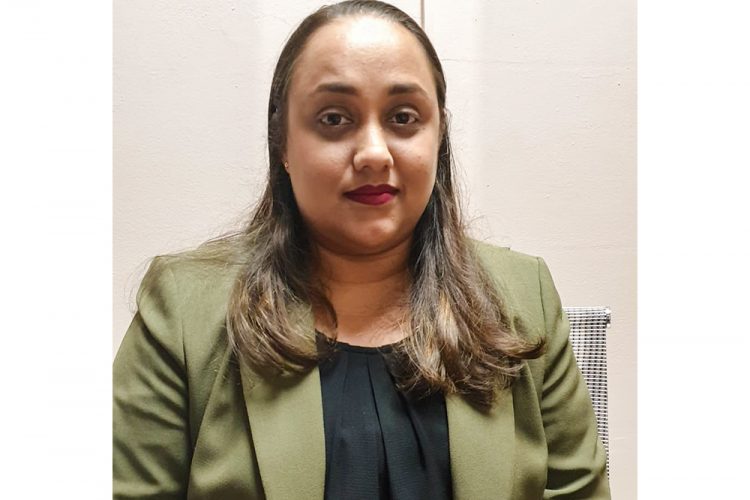 Anyone looking for a unique one-on-one banking experience should visit the First St Vincent Bank on James Street.
"We are more customer oriented than other banks. You can talk to us. We don't hide from our customers," stated General Manager Kathlene Brooker in an interview with SEARCHLIGHT on Wednesday.
Brooker, who has been at the bank since 1999, said First St Vincent Bank is very different from other local banks as the customers come first, evident in the fact that there are no service charges that drain customers' accounts, and put a stress on their banking experience.
"Our interest rates are great on fixed deposits. We are the longest standing local banking institution, and anyone can buy shares. We are all about people and all about pleasing our customers," said Brooker.
The General Manager said their customer friendly approach can be seen in the way they conduct business, providing services like unsecured Carnival and Christmas loans, and in the past, ice box and drinks loans.
She said it is easier to open accounts at First St Vincent Bank than at other institutions as all that is required are two pieces of identification, proof of address and $10.
"Other banks you need more, and here, you only incur charges if your account remains dormant for six months, and you can always deposit $2 or whatever you have," explained Brooker.
Pretty soon, the bank will also introduce online banking and an Automatic Teller Machine (ATM) to better serve customers.
"We have been here for 110 years and we are not going anywhere," said Brooker who is proud to be part of a local institution that serves approximately 5,000 customers and carries the motto, "100 years and growing stronger".