Posted on
Obituary to John Horne – Alleluia! Alleluia! The Lord is risen indeed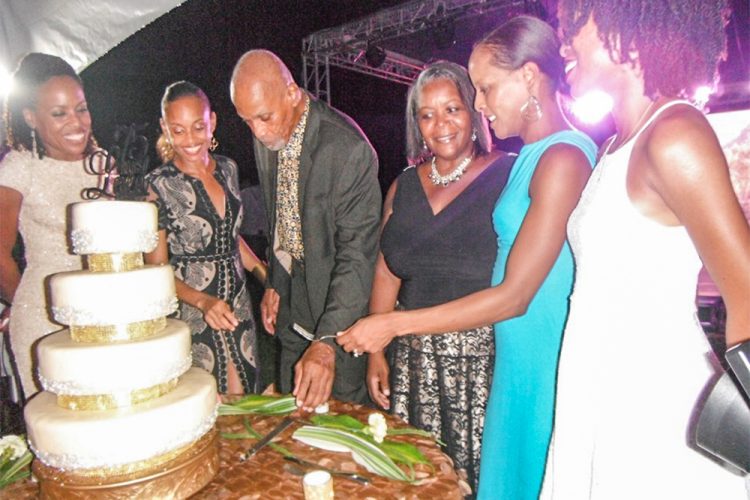 by the Right Rev. C. Leopold Friday
Bishop of the Windward Islands
We have learnt of the passing of Mr John Horne of Cane Garden, Kingstown St Vincent and the Grenadines, who died on Easter Monday. Mr Horne was a dedicated Christian who was quite involved in the life, work and worship of the church.
He was a former Lay Reader at the St George's Cathedral and a member of the Cathedral Choir, and a communicant in good standing. He was the lead person in the singing of the Passion on Palm Sunday at the Cathedral for several years, as the narrator, each year members looked forward to hearing his melodious voice in this role. As though by premonition the Passion was not sung on Palm Sunday this year.
Mr Horne pursued the online Diploma in Theological Studies at Codrington College, Barbados and graduated, on Saturday 13th October, 2018. He had a depth of knowledge of the history of bishop's, priests, deacons and lay members who worshipped and served at the cathedral over the years. He always had a word of encouragement particularly to the youth. Several members of the church and wider society speak of his generosity, compassion and empathy. He will be greatly missed.
Mr Horne was a former Minister of Government from 1984 to 2001. He was involved in several areas of human endeavour during his sojourn here on earth.
We extend our deepest sympathy to his widow Mrs Jeanne Horne and their children and other relatives and friends, and members of the St George's Cathedral. May they experience the comfort of God's Holy Presence and know the consolation of God's love. Amen.
Rest eternal grant unto him O'Lord and let light perpetual shine upon him, May he rest in peace. Amen.
His funeral is scheduled for 1:30 p.m. on Friday 3rd May, 2019 at the St George's Cathedral.
With every good wish and God's blessings!