Posted on
John Horne and the New Kingstown Chorale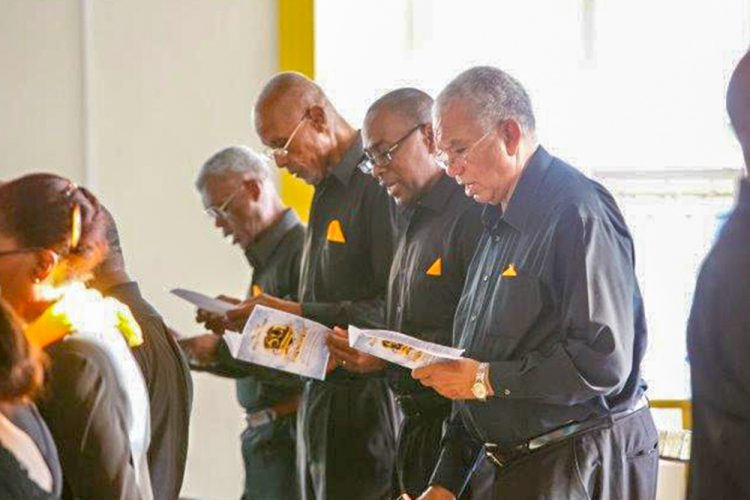 John Horne loved to sing! He started his singing career with the St Vincent Grammar School choir under Mr Patrick Prescod and participated in several performances and Music Festivals. His career in singing pinnacled with his being chosen for the lead roles in the St Vincent Light Operatic Group's Mikado and Gondoliers in 1965 and 1966 respectively (along with Trevor Edwards), again under the directorship of Patrick Prescod.
Thereafter, John went on to join the New Kingstown Chorale (formerly the Kingstown Chorale) and was one of the leading baritone voices for over four decades. The beauty of John's rich baritone voice was evident even when he spoke and he enriched all of the songs that he sang, taking the lead in many solo parts when called upon to do so.
John participated in dozens of Chorale performances, both at home and abroad: Carifesta in Cuba (1979), New York and Canada (1992) and the UK in 1995, plus several Caribbean territories.
With his background in acting; John was the consummate professional and a stickler for on-stage etiquette. He played an integral part in ensuring that choir members had the correct poise whilst performing and ensured that even the bow was taken to perfection!
John always took the time to ensure that the new members of the choir had an appreciation of whose songs they were singing, especially when it came to local composers and would often times hold up practice to educate them; especially as it related to the choir's revered founder, Patrick Prescod.