Posted on
Achievements in the School's 55th year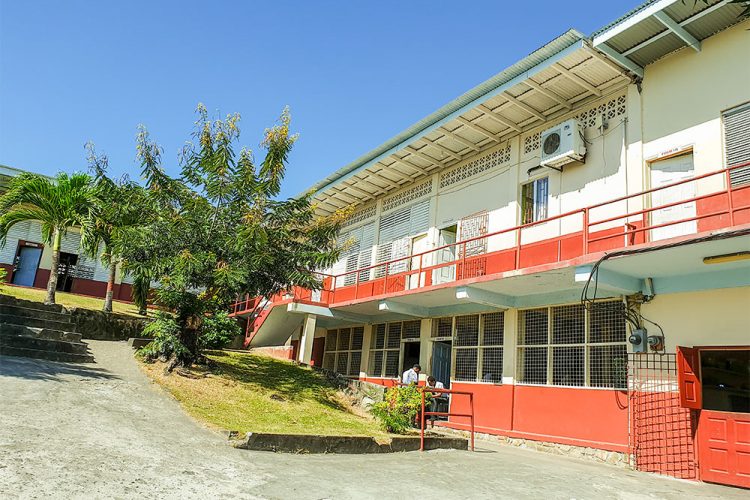 Academics
l 76.81per cent pass rate in CXC/CSEC in 2018
l The first Secondary School to write the CVQ (Caribbean Vocation Qualification Examination) in Plumbing, emerging with much success in all courses.
Sports and
Extracurricular Activities:
l The football team qualified for the quarter finals In the Inter-secondary School Tournament
l The basketball team qualified for the Semi-Finals In the Inter- secondary School Tournament
l In Athletics Romar Stapleton broke the 100m record at the 2018 Inter-Secondary Schools Athletics Championships.
l The school placed third in the Lions Club South 2018 Secondary Schools Public Speaking Competition. They were represented by Fitzria Morgan.
l The school placed third in the National Young Leaders competition and Kayla Pierre received the award for the Most Outstanding Young Leaders
l Tesheika Andrews copped the 1st place in the 2018 Junior Soca Monarch Competition with the song "We coming".
The school emerged as winners of the 2018 Secondary Schools Drama Festival 2018, and were the recipients of the following awards:
l Best Original Play
l Best Director
l Best Stage Management
l Best Make- up
l Best Leading Actress – Ashley Dennie
l Best Supporting Actress – Tanesha Williams The school looks forward to its future in Education with much optimism, gratitude, and anticipation. As the staff and students celebrate this milestone, they acknowledge with gratitude the continued
assistance of the Ministry of Education and by extension the Government of St Vincent and the Grenadines. They thank Almighty God for His mercies throughout the past 55 years, and continue to trust Him as he guides them along the path that He has designed for them.
"With God at our side we will celebrate our Diamond Anniversary in 2024 in a fashion worthy of such a milestone."