Posted on
Former DPP is now Belize Supreme Court judge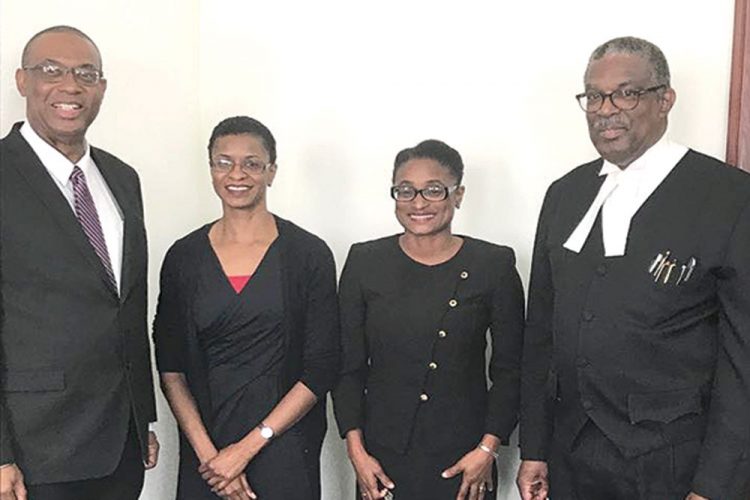 Former Director of Public Prosecution (DPP) Colin Williams has been sworn in as a justice of the Belize Supreme Court, bringing the number of Vincentians serving on the bench in Belize to two.
Williams took up duties at the beginning of March as one of two temporary judges, appointed for a period of one year to deal with a backlog of cases. There are 10 permanent judges on the Belize bench.
During the ceremonial opening of the Belize Supreme Court in January, Chief Justice Kenneth Benjamin announced that he had received formal notification of financial support for the appointment of the two temporary judges for the Criminal Division.
Williams joins another Vincentian, Justice Sonya Young, a former chief magistrate here in St Vincent and the Grenadines (SVG), who took up duties as a judge in the Central American nation in March 2014.
Williams, who had been DPP in St Vincent and the Grenadines since 2003, is now on pre-retirement leave from the public service. He has been a practising attorney since 1999.No one has so far been appointed to act as DPP, but Crown Counsel Sejilla McDowall is in administrative control of the department.