Posted on
Storm on my brains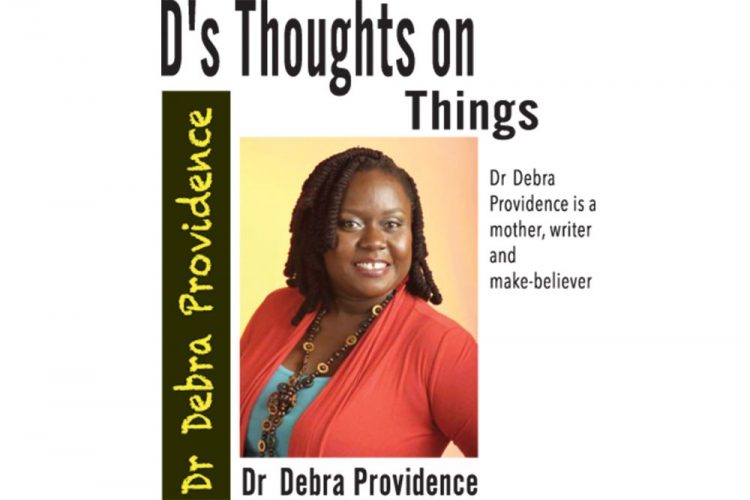 The title says it all. I have got storms on my mind and I suspect a lot of islanders would be forgiven if they were to ruminate on the events of the recent weeks in the Caribbean. While typing this, I was listening to an Antigua Observer radio interview with Prime Minister Roosevelt Skerrit of Dominica. He was moved to tears as he recounted the devastation wrought on his homeland by the passage of Hurricane Maria. He listed in double digits the number of people reported missing from various communities in Dominica. He recounted the stories of the people he met on his walkabout to assess the damage. He detailed his own story of having to abandon the Prime Minister's residence, a building he described as pretty sturdy, after the category five hurricane winds ripped the roof from his home. His words recall similar terms used by Gaston Brown, Prime Minister of Antigua and Barbuda, to describe the devastation of Barbuda by Irma not too long ago.
It is not that we have never had devastating storms in the region. It is that we are getting them in such quick succession and at such intensity. September alone saw the passage of five storms, two of which were category five. The amount of damage done by these storms is yet to be fully assessed. The recovery process will be a challenge for small economies. Additionally, the psychological scars left by the loss of life, property, and livelihood is yet to be reckoned. Listening to anxious calls from people overseas trying to get word on their loved ones in the islands, where the storms had cut off communication, was heart wrenching.
In the end, the response from neighbouring islands, who rallied to provide relief, was a testament to the Caribbean spirit. Rebuilding, though difficult, has already commenced. I am, however, wondering about our ability to adjust and adapt in the face of obvious climate change. The warming of the planet is altering global weather patterns. The warming of our oceans, in particular, is creating powerful storms that batter us every year. We, as small countries on this planet, are especially vulnerable, but as it stands, we are being crushed under the carbon footprint of larger nations that are either unable or are unwilling to take the necessary corrective measures. We are much like the Maldives; the water is cresting at our necks, while countries such as China (CO2 emissions 29.51 per cent) and the US (CO2 emissions 14.34 per cent )sit on peaks of convenient complacency.
It is now the mid-October, which means that there are two months remaining in this year's hurricane season. Hopefully these two months will pass quietly. I suspect though that many of us will be anxiously listening to weather reports, and watching the skies with wary eyes.