Posted on
West Indies team!  Flattering to deceive!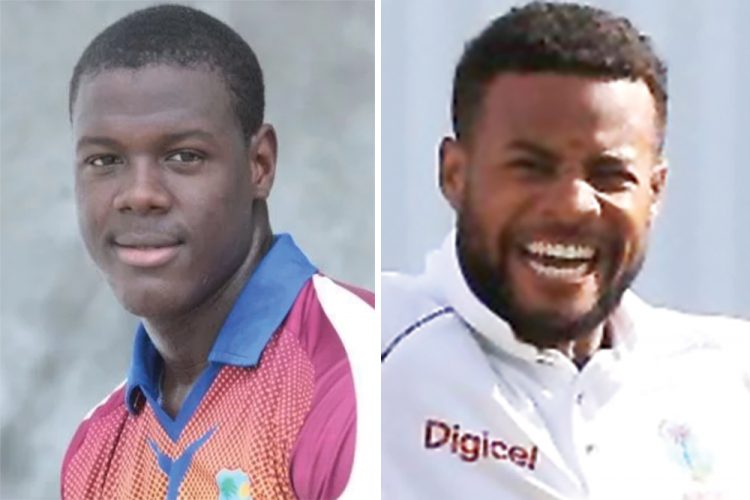 I know it is carnival time, but I have to write about cricket. After Monday's game against New Zealand, I went to John Keats: "My heart aches and a drowsy numbness pains my sense as though of hemlock I had drunk". Really when West Indies play these shortened games cardiologists should be on call throughout the region, for they are so adept at snatching defeat from the jaws of victory that they seem to have set out to play on our emotions.
Let us look at the nail-biting finish against New Zealand. I do not share the views of those whose only reaction was to shower praise on Carlos Braithwaite. Kudos to him, shouts Bryan Davis, before suggesting that the problem is that West Indies are not accustomed to winning. But how do they get accustomed? Admittedly Braithwaite's century brought us back into the game. We applaud! But what was his mission? I assume it was to win the game rather than try to bring back the glory of 2016. If the ball had gone over the boundary-line, we would no doubt have been shouting from the roof tops. But let's be realistic. He took us to the 49th over. With one ball to go he had two options for the last ball; take a chance and hit it over the boundary and win the game or take a single and give yourself 6 balls to score 5 runs. You might say it is easier to think that way when you are not in that position. I disagree. There is always a risk going for a six when the game is at that stage. The fielding team is on the alert more than ever awaiting any missteps. Braithwaite's decision under the circumstances was totally ridiculous, for he would have had to make 5 runs at less than a run a ball. A masterful display of batting, but to what end?  With a match critical to our advancement, why not take the safer option? If he had scored a single and was bowled in the first ball of the last over, I would have said he gave of his best.
Something is fundamentally wrong with our team. The game against Bangladesh shows it. They blew away Pakistan with short-pitched bowling and seemed to have believed that would have taken them through. Bangladesh was ready for them, but they had no Plan B, and looked foolish in the process.  They are also about power hitting, failing to make a distinction between T-20  and ODIs. They probably have a record where dot balls are concerned. If it does not appear hittable, they simply turn it into a dot ball. Singles matter little. After 4 dot balls they feel they have to hit the other two for sixes. Taking singles or twos are important. They keep the fielding team on edge and forces them to adjust the field, but if you are about bludgeoning then it makes it easier for them to prepare for you. Some persons have been critical of Shai Hope, because they are only looking for swashbucklers, but he has been playing the role he was asked to. His mission is to keep his wicket and allow others to build their innings around him. That I suspect is why Darren Bravo was included, but he is hopelessly out of form.
Now to some other issues.  Does the WICB have a manual for captains to use after losing a game? Holder always has positives from any losing game, but despite so many positives they are only producing negatives. We called for Cameron's head. In came Skeritt, instantly beginning changes, firing the coach and selectors when the team was beginning to prepare for the World Cup.  Did that affect team's morale? Changes were needed, but why rush into it like mad people!