Posted on
Man on Pennsylvania's most wanted list captured in SVG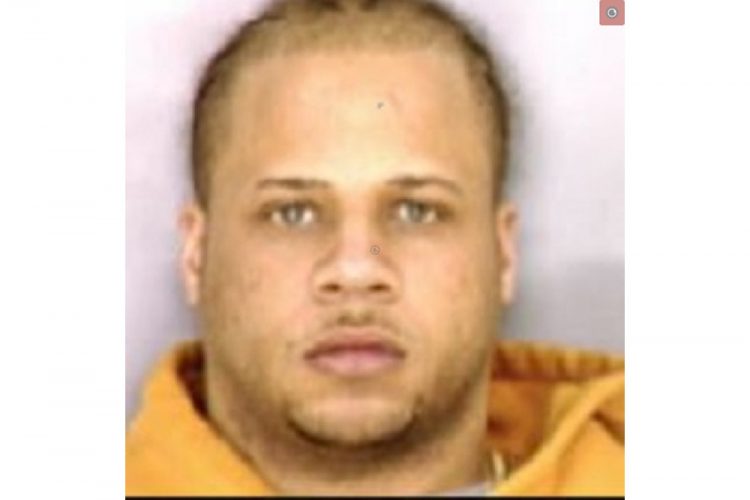 A man who has been wanted in Pennsylvania in the United States (US) since 2006 and is on that state's 10 most wanted list, was apprehended in St Vincent and the Grenadines (SVG) this week.
Kern Z Mayers, a Vincentian national, was taken into custody on Thursday by local police, after law enforcement in the US alerted Vincentian authorities that Mayers was hiding in SVG.
Commissioner of Police (COP) Colin John confirmed to SEARCHLIGHT on Saturday night that Mayers had been taken into custody and extradition proceedings will be held.
Mayers, a resident of Campden Park, reportedly worked at an automotive parts store in Kingstown.
He had been hiding in SVG for over 14 years.
Someone who knew Mayers described the fugitive as "really quiet" and noted that he "hardly spoke to anyone".
The Pennsylvania Crime Stoppers website says Mayers is wanted for an incident that occurred on Wednesday, January 4, 2006, at the Home Depot and Burlington Coat Factory Shopping Center on Mundy Street, Wilkes-Barre Township, Luzerne County.
According to the website, on the date in question, law enforcement attempted to initiate a traffic stop on a vehicle driven by Mayers.
In an attempt to flee from the police, Mayers struck several vehicles and injured police officers but after a vehicle and foot pursuit, he was captured.
Mayers was released from the Luzerne County Correctional Facility and then failed to attend his scheduled court hearing on January 25, 2006.
A wanted bulletin was issued on Wednesday, January 25, 2006 and in September 2018, he appeared on the Pennsylvania Crime Stoppers website as one of the state's most wanted fugitives.
Mayers is charged with fugitive aggravated assault, institutional vandalism, recklessly endangering another person, fleeing or attempting to elude police officers and accidents involving damage to an attended vehicle.
Police apprehended Mayers on the same day that they captured two men, Veron Primus and Ulrick "Chucky" Hanson, who had escaped Her Majesty's Prison (HMP) at White Chapel Road, Kingstown early Wednesday morning.
Primus had been serving a 16-month sentence for escaping lawful custody in 2019 and was awaiting trial for murder.
Primus spent over 18 years in the US, and was indicted in 2016 for the 2006 murder of Brooklyn teen Chanel Petro-Nixon. When his legal matters are exhausted here, Primus will most likely be extradited to the US.
Hanson was awaiting trial for murder, robbery and burglary.