Posted on
PCR Machine To Test for COVID-19 arrives in SVG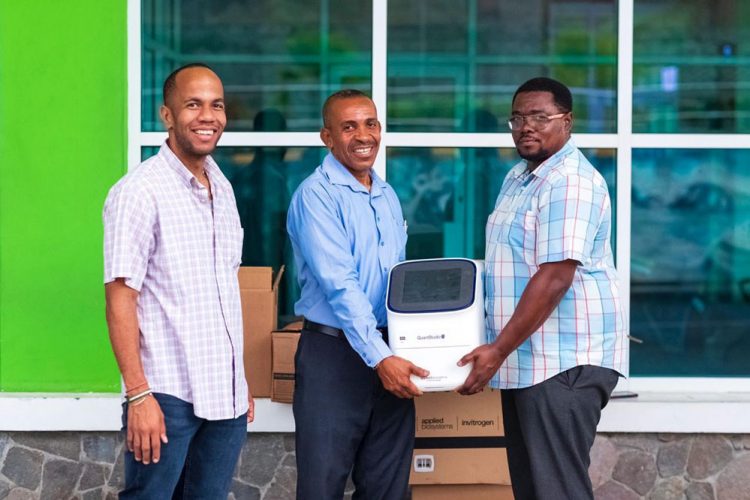 A PCR machine has finally arrived in St Vincent and the Grenadines (SVG), which will make it possible for in-country testing for the COVID-19 virus to begin as early as next week.
Health minister, Luke Browne announced the arrival of the equipment via his official Facebook page tonight, May 15.
"The PCR machine required for COVID-19 testing is finally here! Hallelujah! The shipment of this item was delayed in the USA for reasons beyond our control," Browne's post said.
Browne had announced in March that the Government had placed an order for the machine, which allows for in-country testing. The shipment of that item had been delayed since that time.
Since the onset of the COVID-19 pandemic, SVG has been sending samples to the Caribbean Public Health Agency (CARPHA) laboratory in Trinidad and Tobago for testing.
The health minister, in his post tonight said that the particular machine was purchased by his ministry with funding from the Eastern Caribbean Central Bank (ECCB).
Browne also announced the pending arrival of more PCR machines to SVG.  "We expect to receive additional PCR machines from the International Atomic Energy Agency (2 machines) and Taiwan (2 machines).
This is an important breakthrough. We should now be able to commence in-country testing by the middle of next week after machine set-up and training," his post said.
He added: "we are entering a new stage of the national response to the pandemic. The Ministry is delivering for you!"