Posted on
Ninety-one Vincentians from Carnival Cruise Line being repatriated today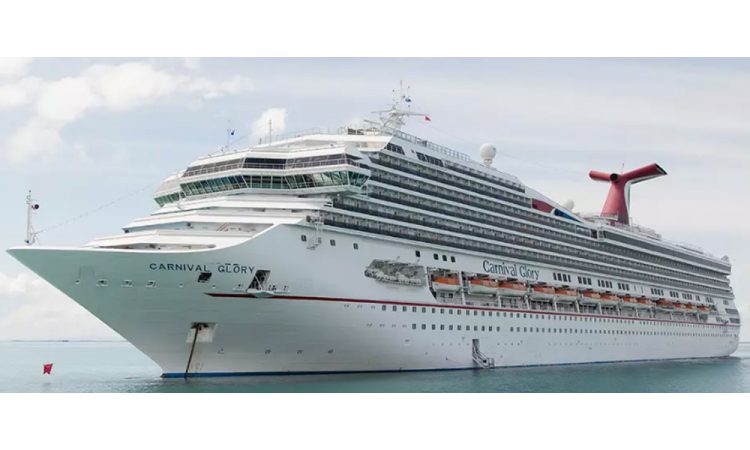 Ninety-one Vincentian cruise ship workers will arrive at the cruise ship terminal in Kingstown aboard the Carnival Glory cruise ship around noon today as their employer, Carnival Cruise Line continues the repatriation of its employees.
Chief Medical Officer (CMO) Dr Simone Keizer-Beache told SEARCHLIGHT on Saturday that 90 of the crew members are from Carnival ships and one from Holland America's Caribbean Princess.
The Carnival Cruise Line is the parent body of Holland America.
The transfer of the lone sailor from the Caribbean Princess to the Carnival Glory took place early this morning, while both ships were off the Leeward coast of St Vincent.
Prime Minister Dr Ralph Gonsalves in an interview with SEARCHLIGHT, also on Saturday morning, said the Carnival Glory began rapid testing all 91 sailors for Covid-19 at 6 am today.
"Before they come off, the test results will be presented to [the CMO]," the Prime Minister said. "So, if they are tested negative, they will go to their respective homes. Anybody who is positive, … will be isolated at the expense of Carnival," he said, adding that he told Marie McKenzie, a Carnival Cruise Line vice president that if the number of positives is "in the region of 10, 12, 15 percent, a different ball game arises."
Explaining the testing process, the CMO said the results provided by Carnival will be verified through independent testing of a sample of the results using local rapid test kits.
She said the ship will also be required to present local authorities with a number of unused test kits as well as a sample of the used test kits, so that an analysis of the results can be done to determine what additional measures need to be taken.
"Based on what patterns we observe, we are going to go behind those patterns in the same way we normally do," she said.
The CMO explained that the testing and verification process does not end today.
"It is not simply that what is positive is positive and what is negative is negative. We will be doing verification and analysis, which will be ongoing."
Keizer-Beache said all 91 sailors, even if they test negative will be served with court orders today to ensure that they remain in quarantine.
"They have to stay home. They are under mandatory quarantine for 14 days in the first instance. They are all going to be served with court orders today," the CMO said.
"Nobody will be walking off and going where ever …," she added.
Under the Public Health Act which was amended in April, 2020, anyone caught breaking quarantine will be liable to a $2000 fine and six months imprisonment. Every day on which an individual breaks quarantine would be considered a new offence. Therefore, a person could be charged for every day quarantine is broken.
The CMO said those sailors who test positive today will not go home, but will be isolated at the expense of their employer.
The Prime Minister said also that for the single employee from Holland America, who was transferred to the Carnival Glory this morning, it has been pre-arranged that he will be quarantined at a private facility at the expense of his employer whether he tests negative or positive.
"The drama which happens today, depends on the results of the tests," the Prime Minister said in closing.