Posted on
Gov't working to resolve 'very difficult' situation of the return of sailors – Gonsalves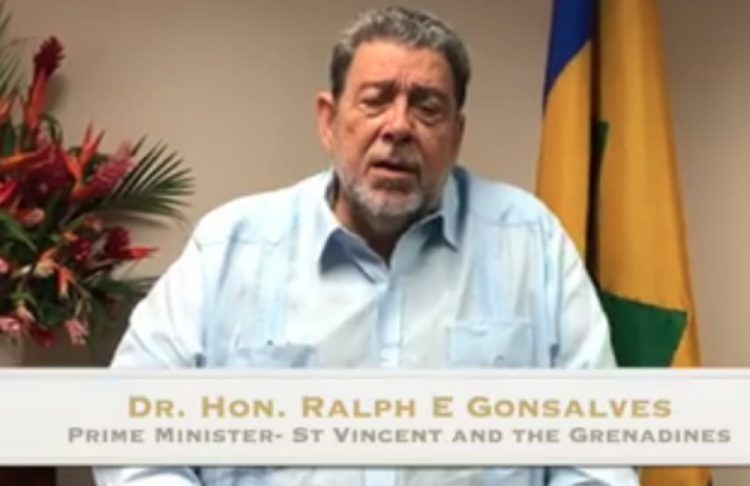 Vincentian cruise ship workers and their relatives have been advised to ignore "falsehoods" being circulated on social media.
Prime Minister Dr Ralph Gonsalves made the recommendation during a message about the repatriation of cruise ship workers that was posted on the official Facebook page of the Office of the Prime Minister on April 24 at 7:30 pm.
The return of sailors due to the COVID-19 pandemic has been a topic of discussion for the past few weeks as Government and cruise lines continue discussions about the terms governing the sailors' repatriation.
"There's a lot of falsehoods going around that the government is asking the cruise line to pay $150 a day for the crew members who come in. That's not so at all. That is the price that the hotels have asked, EC$150 for three meals plus accommodation per night for 14 nights," the prime minister said during his broadcast.
Gonsalves said that as part of the repatriation process, cruise lines must agree to have crew members tested before they are sent home to SVG. And once they return, employers are to cover the cost of quarantine for 14 days in a hotel or guesthouse.
The Prime Minister said it is his understanding that almost every government in CARICOM, except for one, has stipulated that the cruise lines absorb the quarantine costs.
"But for countries like us, where we have a lot coming back, it's the obligation of the cruise line and we are trying to work out all these details," he said.
Gonsalves further sought to assure Vincentian sailors that his government is doing its best to sort through the details.
He reiterated his position that "citizenship must stand for something" and that the government would welcome the return of its citizens.
However, the requisite protocols that have been established must be adhered to.
The Prime Minister said that at least one cruise line has indicated its intention to bring a charter with a batch of at least 299 Vincentians and that it will pay for the quarantining of employees in hotels and guest houses.
He added that the chief executive officer of the St Vincent and the Grenadines Port Authority, Bishen John has identified accommodation in that regard.
SEARCHLIGHT, last Sunday, obtained an advisory issued by Royal Caribbean, which outlined its intention to repatriate a number of its crewmembers, including 329 Vincentians.
The document said the Vincentian sailors were scheduled to arrive in SVG on April 30, but Government officials here have said that nothing has been finalized as discussions are still ongoing.
"There have been additional requirements placed by the authorities in the United States on the cruise lines and we were told for instance by a particular cruise line that they couldn't get back to us this week, they have to get back to us on Monday…."
The Prime Minister said that the cruise line to which he referred is the one which has the bulk of our nationals employed.
"… We will find out what is the latest position from them," Gonsalves said in his broadcast.
He also said other cruise lines have indicated their desire to drop off crewmembers as the ship sails from island to island.
But in all instances, Gonsalves insists that proper protocols must be put in place.
"I want you to ignore a lot of falsehoods you are seeing propagated on social media or people who are sending posts of one kind or another. It's not helpful…" the prime minister said.
"…Don't go about doing anything to undermine the discussions and the negotiations which we are having. Just be calm. We are trying to resolve a very difficult situation. Be assured that I'm in your corner from the beginning."