Posted on
Local testing for COVID-19 to begin early April – Minister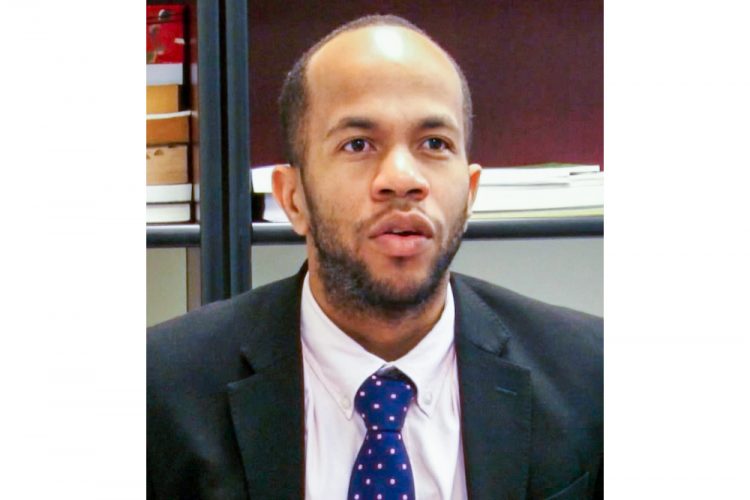 Testing for COVID-19 in St Vincent and the Grenadines (SVG) should begin on or about April 6, 2020.
Minister of Health, Wellness and the Environment Luke Browne, in an address to the nation on Friday evening said the necessary equipment and supplies have already been ordered and should be in country by next Friday, once there are no delays with delivery.
He said a testing site has already been identified away from the laboratory at the Milton Cato Memorial Hospital (MCMH) because of space requirements and that training for laboratory personnel has also been arranged.
The capital cost associated with developing testing capacity for COVID-19 is approximately $300,000, the minister said.
At present SVG does its COVID-19 testing at the Caribbean Regional Public Health Agency (CARPHA) in Trinidad and Tobago or at the Best dos-Santos Public Health Laboratory in Barbados.
To date, 34 swabs from 31 persons have been tested, and results for 30 persons have been received, with one positive result, that of the index case on March 11, 2020.
Browne also said a Cuban Medical Brigade, consisting of four doctors and 12 nurses arrived in SVG on March 26 to assist with the fight against COVID-19. The team, which includes specialists in the control and management of infectious diseases will be based at the Isolation Centre presently under construction at Argyle.
The Brigade, which is expected to remain in SVG for three months in the first instance, will also assist with additional and ongoing training for local staff.
The Minister assured that it is not necessary for the Cubans to be in quarantine, they having spent 14 days in quarantine in Cuba before travelling to SVG.
"The work on the Isolation Centre is progressing well and is on track for completion by mid-April," Browne said adding that the total projected cost for the project including property purchase, construction, equipment and supplies is $3.8 million, of which the National Insurance Services will contribute $750,000.
The minister said while there is no consensus on the mortality rate of COVID-19, it seems to be somewhere between one and two per cent. Nevertheless, the Government "has taken the position that even one unnecessary death from this virus is one death too much and constitutes a tragedy.
"In order to be able to treat the five to six per cent of cases that may require ICU beds or ventilators, the Ministry is increasing the number of ICU beds available for treatment of COVID-19 patients as well as the stock of ventilators in the health system. This is mission critical."
Browne disclosed that at present there are "up to 13 ICU beds and six ventilators in the health system," and that these numbers will be raised to "43 ICU beds and at least 26 ventilators."
Browne reminded that as yet, there is no vaccine or specific anti-viral treatment for COVID-19. In the meantime, SVG has purchased the Cuban drug Interferon which has been used to good effect in the treatment of COVID-19 in China and elsewhere.
He reiterated the importance of physical distancing, given that someone who does not show symptoms of the virus can still pass it on.
"The ministry takes its preparation for dealing with the possible challenges associated with dealing with COVID-19 very seriously," Browne said and reminded that the Health Emergency Operating Centre has been activated.
He encouraged people seeking advice and information on COVID-19 to call the toll free number — 534-4325, and for anyone experiencing flu-like symptoms, such as fever or a new and continuous cough and who recently travelled or may otherwise have possibly been exposed to COVID-19 to call the hotline or their nearest health centre.
"In these circumstances, we kindly ask for your cooperation in refraining from going to the Accident and Emergency department of the MCMH or any other facility for that matter, without being guided."
"We pay tribute to all the hardworking and dedicated professionals who have been working relentlessly on the COVID-19 national response. This has basically been the story of their lives over the past couple months. They are helping to protect our nation," Browne said in thanking his staff.