Posted on
Health Team Dispatched to the AIA to deal with Suspected Covid-19 Case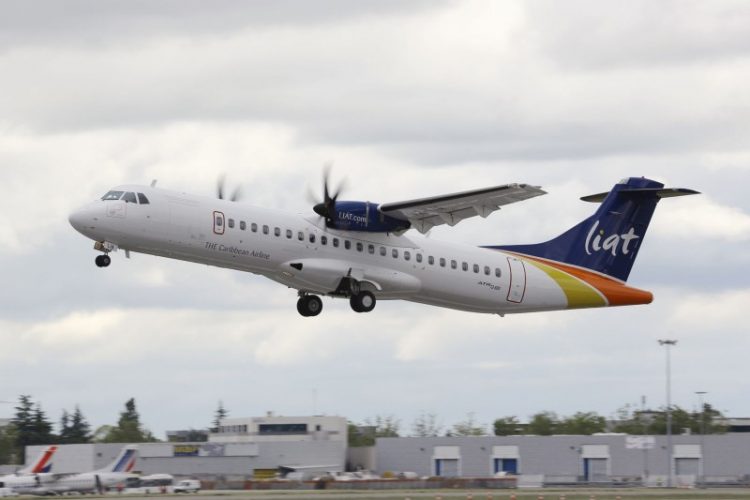 A team from the Ministry of Health has been dispatched to the Argyle International Airport (AIA) in a response to a Covid-19 situation that has developed relating to a passenger who arrived on LIAT flight 771 from Barbados.
SEARCHLIGHT understands that a "person of interest" has been "securely isolated" at the AIA while the matter is investigated.
According to information, the "person of interest" , who is a national of Trinidad and Tobago, boarded LIAT flight 392 in Georgetown Guyana at about 6:20 this morning, with his ultimate destination being Trinidad.
The Guyana flight arrived in Barbados at about 8:20 am, with the "person of interest" continuing on to St Vincent on board LIAT flight 771, which arrived here shortly after 10 am.
That flight usually continues on to Trinidad and Tobago. According to a source, the plane, as well as the passengers who were scheduled to travel on to Trinidad on that flight are now grounded at the AIA.
Shavar Maloney, Corporate Communications Manager at LIAT told SEARCHLIGHT that the passenger was not symptomatic during the flight.
He said LIAT is working with health authorities in relation to giving them all the information they need, as well as dealing with the passengers who were on the flights.
LIAT will issue a release on the matter later today.
[UPDATED at 2:20 pm on Saturday, March 14, 2020 to include comments from the LIAT corporate communications manager.]
[UPDATED at 2:29 pm with the nationality and ultimate destination of the "person of interest".]