Posted on
Tropical Storm Warning in Effect for SVG, National Shut Down Declared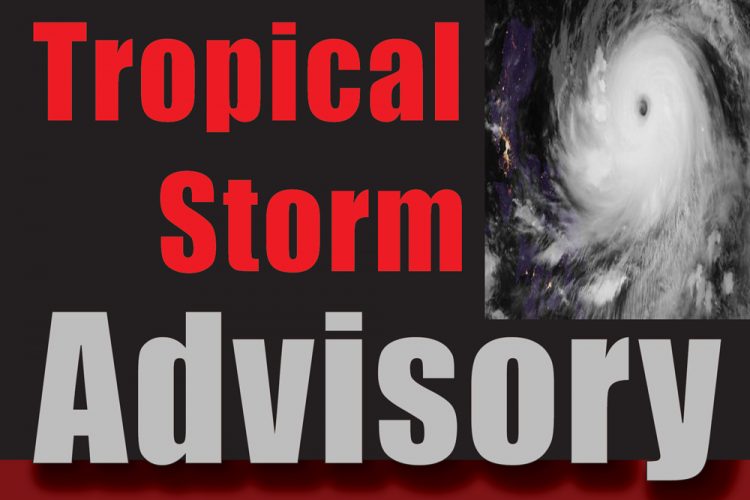 A Tropical Storm Warning is now in Effect for St Vincent and the Grenadines.
The strong tropical wave and accompanying area of low pressure which were being monitored over the past couple days has been upgraded to Tropical Storm Karen by the National Hurricane Center in Miami, Florida.
Acting Prime Minister Montgomery Daniel has issued a national shut down from 8 am today. Therefore all businesses and non-essential services were expected to close at 8 am and remain closed until the all clear is given.
All emergency shelters were activated at 8am and the Emergency Operations Centre (EOC) is now activated. All heads of sub-committees and key agencies are asked to report to the EOC immediately.
All residents, mariners and interests especially in the Grenadines are asked to take all the necessary precautions as the centre of Tropical Storm Karen is likely to pass over the Grenadines.
All residents are asked to take the necessary precautions to preserve life.
At 5:00 am Tropical Storm Karen was located near 11.9N 60.2W or about 120 miles (190 km) south-east of St Vincent; with maximum sustained winds of 40 mph (65 km/h). Its present movement is west north west or 285 degrees at 9 mph (15 kmh). The minimum central pressure is 1005 mb (29.68 inches).
A turn toward the northwest is forecast to occur on Monday, followed by a turn toward the north on Tuesday.
On this forecast track, Karen will move across the Windward Islands this afternoon and tonight, and emerge over the south-eastern Caribbean Sea Monday morning.
St. Vincent and the Grenadines and especially the Grenadines can expect storm force winds, heavy rainfall and rough seas during the day with conditions deteriorating as the morning progresses.
A Flash Flood Watch remains in effect.
The Acting Prime Minister and officials from the National Emergency Management Organisation (NEMO) and the Meteorological Services are expected to address the nation this morning.