Posted on
Flood Watch In Effect for SVG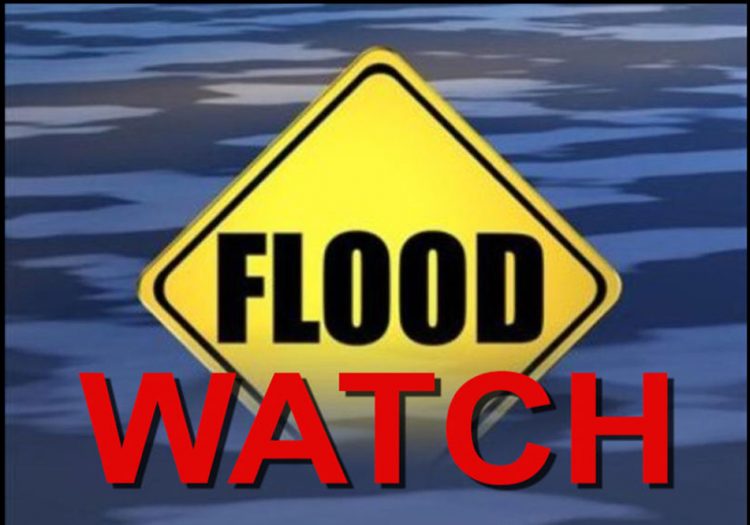 A flood watch is now in effect for St. Vincent and the Grenadines (SVG).
As at 11 am, Tuesday, August 27, the Tropical Storm Warning for SVG was discontinued.
Tropical Storm Dorian is moving through the Windward islands and at 11:00 a.m. it was centered near 14.2N 61.2W or about 80 miles (128 km) north north-west of St. Vincent and the Grenadines. Maximum sustained winds were near 50 mph (85km/h), with tropical-storm-force winds extending outward up to 45 miles (75 km) from the center.
Movement was towards the west-north west at 13 mph (20km/h) and this general motion is expected to continue through today. The estimated minimal central pressure was 1005mb (29.68 inches).
Sustained winds associated with "Dorian" no longer poses a threat to St. Vincent and the Grenadines. However, pockets of moderate to heavy showers, periods of rain and thunderstorms are expected into tomorrow, as the system continues to track north-west away from the islands.
Rainfall accumulations of 2- 4 inches (50 to 100 mm) with isolated higher amounts are possible. As a result, A Flood watch is now in effect until 6 am, Wednesday 28th August 2019.
Residents living near rivers and streams and in areas prone to flash-flooding and landslides should remain alert and exercise caution.
Note: A Flood-Watch is issued when conditions are favorable, and there exists the possibility of flooding during the watch period. This watch will be up-dated as necessary.
Easterly to south-easterly swells of 2.0 to 3.0m (7 to 10ft) can still be expected across the coastal waters of SVG. Thus, a High-Surf Advisory and Small-Craft Warning will remain in effect until 6 pm today, Tuesday 27th August, 2019.
Small craft operators are advised to remain in port. Sea-bathers and other users of the sea are advised to stay out of the water.
This is the final advisory on Tropical Storm Dorian.