Posted on
Driver's response to traffic ticket may land him in more hot water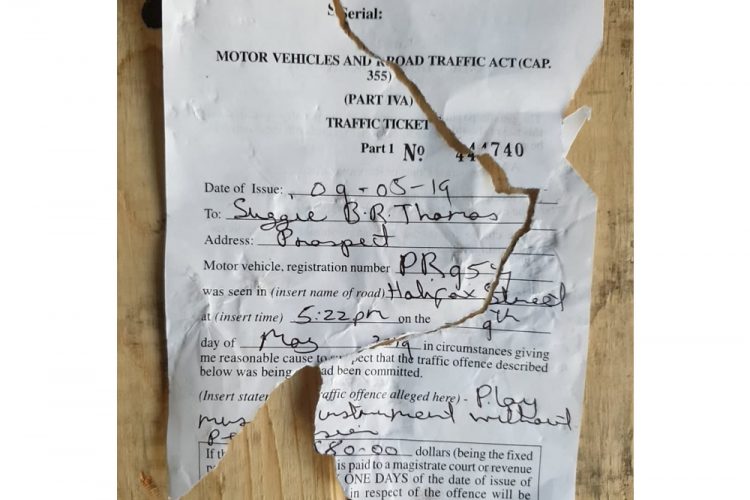 A Prospect man's response to being issued a ticket for a minor traffic violation, may just have landed him in more hot water than he bargained for.
At about 5:30 pm today, a traffic officer stationed on Halifax Street in front of the Singer building pulled over motor vehicle PR957 driven by Suggie B. R. Thomas.
The officer indicated that he was issuing Thomas a ticket for playing a musical instrument without the permission of the Commissioner of Police (COP), under the Noise Act.
This offence attracts a fine of EC$80 if paid immediately; or between $125 and $1,500 if found guilty in court.
Thomas, annoyed, tore up the ticket, threw it out the window of his vehicle and drove off.
The officer who was signalling to Thomas to stop had to move out of the way to avoid being struck by the moving vehicle.
According to a traffic officer, Thomas may now face three other charges, in addition to the musical instrument charge. He may be charged for littering, failing to remain stationary and dangerous driving.  Police are investigating.