Posted on
Driver walks away from 100 ft plunge over embankment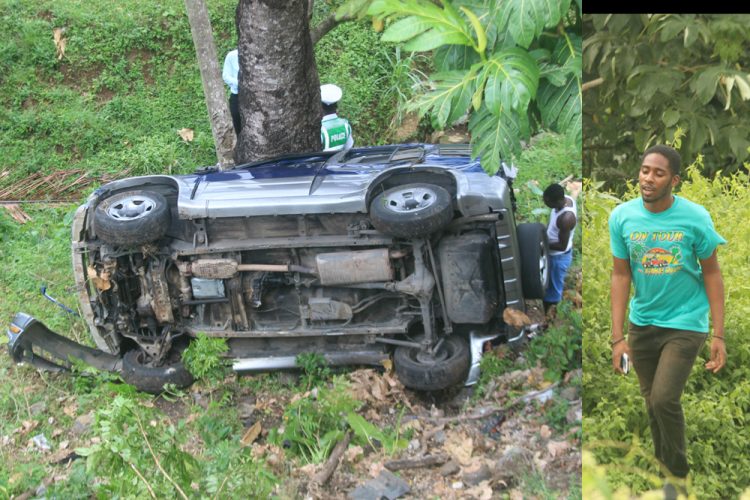 A technician from Old Montrose is counting his blessings after a vehicle he was driving broke through the guard rail in the Sally Spring area of Richmond Hill and plunged over a 100 foot embankment.
At around 11.04 am Thursday, Antonio Bacchus, driving a blue Suzuki Escudo PJ 360, was heading out of Kingstown when he lost control of the vehicle.

The driver reported to police that while driving at less than 20 kilometres per hour, the back wheels of the vehicle "locked up", causing him to swerve off the road, strike the guard rails and plummet over the embankment.
A tree eventually stopped the vehicle and Bacchus escaped without a scratch. The vehicle is owned by Delano Henry of Redemption Sharpes, the driver's father.
Bacchus said he thanks God for life but refused to comment further.